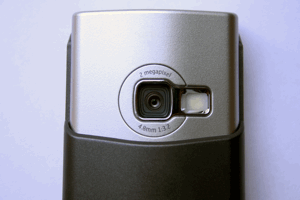 A woman in Fairhaven in the United States who lost all the photographs she had of her deceased infant daughter after her used cell phone was stolen while she sat at the girl's graveside has had the phone – complete with photographs – returned to her after nine days. 20 year old Fairhaven college student Samantha Melanson was visiting her daughter's graveside when her car was broken into by 26 year old Shaun Davis, who stole the old cell phone – which also had on it the only photographs, including ultrasound images, which she had of the baby girl, who died during childbirth a year ago." As soon as I didn't see my cell phone, I panicked," Melanson admits. "My heart sank into my stomach and I was like "Oh my gosh, I had everything on that phone"."
Fortunately, the drama had a happy ending when police were able to recover the stolen cell phone and return it – photos included – to the young woman. "I'm ecstatic, really, I'm so excited," Melanson says. "I was almost in tears when my mom called me and told me they found my phone… Those pictures really mean a lot to me, because I didn't get to spend a lot of time with her."
Melanson says she now intends to have backups made of all the photographs in order to make certain that nothing like this could ever happen again.