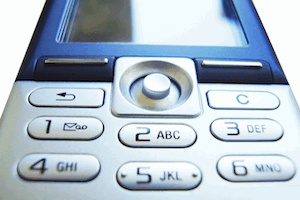 The ban on using cell phones in schools in Toronto, Canada, has been lifted. The Toronto School Board trustees approved a motion on Wednesday night that will allow old cell phones to be used by students in class so long as they have permission from the teacher. Past policies have banned the use of cell phones in classrooms altogether for the last four years, but the board has been under pressure to change the rules. The new rules, which will also allow the use of cell phones on school grounds outside of the classroom providing they are not being a nuisance to other students, will come into operation in September.
The Toronto School Board trustees also used the Wednesday meeting of the Toronto District School Board (TDSB) to authorize the installation of solar panels on hundreds of rooftops of schools in Toronto, providing the community of the region with clean, green solar energy.
Toronto School Board student trustee Jenny Williams says that the board has conducted an extensive review of the cell phone policy over the course of the last six months, before finally reaching the decision to overturn the ban. "We found some of the teachers were very strict about enforcing the rules of no cell phones while others didn't really bother with those rules," she notes. This policy makes the rules the same all across the board."
Any student who is found to have used cell phones to "cyber bully" other students will face serious disciplinary consequences.