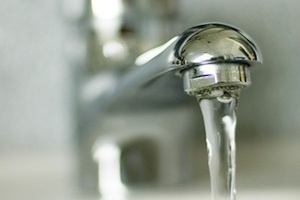 Accidentally dropping your new or old cell phone in the toilet need no longer be a cause for panic or desperate measures to rescue the digital device from water damage thanks to a new waterproof smartphone from Boost Mobile, which is a no-contract brand belonging to Sprint Nextel Corp.
A 3G smartphone known as the Kyocera Hydro is set to be launched on the third of next month, which is apparently able to cope with being submerged in as much as three feet of water for up to as long as three hours without being at risk of damage, Sprint announced yesterday. The smartphone runs on the Android operating system and is set to cost $129.99.
Boost Mobile claims that water damage accounts for as much as 20 percent of handset insurance claims during summer. "With other water soaked smartphones, consumers instantly move into MacGyver mode attempting to beat the odds with dry rice, Ziploc bags and other home remedies that rarely work," says the vice president of Boost Mobile, Andre Smith. "With the Kyocera Hydro, consumers can eliminate the panic of water damage."
The company is claiming that the Kyocera Hydro is the very first smartphone which doesn't need to have a contract and has also succeeded in gaining IPX-5 and IPX-7 waterproof ratings, certifications for the electronics industry which indicate their ability to withstand moisture and are recognized all over the world.