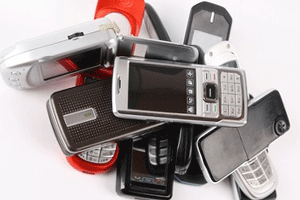 A new facility for residents to hand in old cell phones and other electronic items for recycling has opened up in Lancaster in New York in the United States. Sunnking Electronics Recycling Inc, located at 2 Benzel Court, allows locals to dispose of used cell phones and other unwanted electrical goods in a safe and environmentally responsible manner and is now free to use thanks to the legislation that became law in New York on the first of this month.
"A lot of people just don't know what to do with it (electronic waste), particularly after the holidays, after Christmas, when everybody gets new toys and they have old ones to get rid of. We want to be that place," says the new business development coordinator at Sunnking Electronics Recycling Inc, Michael Lodick.
As well as its Lancaster site, Sunnking Electronics Recycling Inc also has two other facilities in Brockport and Rochester, where the majority of the actual recycling is conducted. Sunnking is also notable for being the only such company in the whole of the state of New York to be fully Responsible Recycling (R2) Certified. "It demonstrates that we are very environmentally conscious and that we have all the right plans and procedures in place," Lodick comments.
Lodick also notes that residents should be aware that while the county used to run two recycling events a year in the local area for residents to dispose of their electronic waste, these have now been shelved due to budgetary constraints.