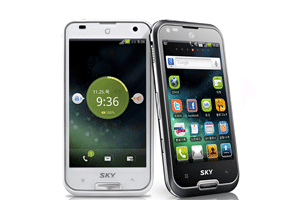 Though the release of another smart phone does not come as a surprise, experts of cell phones seem to be somewhat keyed up over Pantech's fresh launch. Apparently, it's the first DDR2 cell in the world!
It's named as Pantech Vega X, and it will run version 2.2 (Frovo) of the Android OS.
It comes with an enhanced level of memory called DDR2, which seemingly offers customers the ability to perform things much faster. Normally, DDR is found only in computers but Pantech has discovered a technique for adapting this technology to their cell phone. As they said, it is not strange for Pantech to come 'first' in the world of technology. They mentioned that performance will be speeded up by a multiple of 1.5 by using this new memory technology.
There are some other features like a 1GHz Snapdragon CPU, a 4 inch screen with WVGA resolution and a built-in 5 megapixel camera.
Speaking to mobilechoiceuk.com, Pantech's Vice President Lee Eung-joon explained the new features of the phone saying "When surfing the Internet, searching the Web, running applications or 3D games, its speed is so fast that it could threaten the existence of personal computers."
Coming to some other news, Samsung has affirmed that they will upgrade their Bada OS to version 2.0. The version 1.2 is already being run in 6 handsets of Samsung till date.
Many experts of cell phones have criticised Bada but Samsung hopes to win the hearts of critics by adding many interesting features to this Bada update.