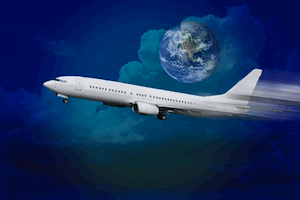 Apps, websites and other tools that can be accessed by mobile phone, including old cell phones as well as the more advanced smartphone variety, have been cited as the most popular tool for traveling by experts. The experts, who were asked to choose their most loved tools for traveling by The Associated Press, almost unanimously pointed to the ubiquitous cell phone.
Even the US Secretary of Transportation, Ray LaHood, made no bones about his favorite. "When I fly for work or to visit my family, I want a flight that will be on time," he notes. "That's why I'm glad passengers can now check the websites of the larger airlines to find the on time record of each of the flights they are considering before they purchase a ticket. You can learn how often that flight arrives on time – within 15 minutes of schedule – as well as how often it arrives more than 30 minutes late."
The chairman and chief executive officer of Vail Resorts, Rob Katz, admits to using Yelp and Open Table to learn about amenities in the places he is traveling to, along with reviews and other kinds of local information. The president and chief executive officer of Hilton Worldwide, Christopher J Nassetta, confesses that he never travels without his trusty iPad, which allows him to stay in touch with the office, keep up with the news and allow his kids to play games if they are traveling with him.