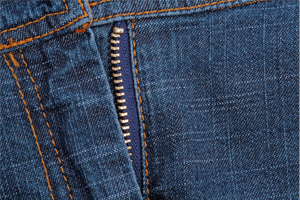 Note to prospective thieves – never hide a stolen cell phone in your underpants. That's the embarrassing lesson learned by a would be thief in Rondebosch in South Africa on Tuesday night when he attempted to make off with a cell phone stolen from a restaurant owner, only to expose himself as the culprit in humiliating fashion.
The thief and a friend entered a restaurant on Belvedere Road looking for food, but when they saw an expensive Blackberry cell phone lying unattended on the counter, they just could not resist the temptation to try to sneak off with it. Unfortunately, the cell phone's owner saw the theft take place and contacted the restaurant security company, Sniper Security.
"We received a complaint about the two colored males who walked into an eatery and stole a cell phone," reports Sniper Security managing director Ridwaan Matthews. Security officers were dispatched to the scene immediately and the culprits were quickly apprehended. "The owner of the business came and identified them. When the security officers confronted the two suspects, they denied stealing the Blackberry and became extremely aggressive." Unfortunately for the suspects, the owner had another cell phone on his person, and proceeded to call his stolen cell phone, which then began ringing from its hiding place – the thief's underpants.
"The client phoned his cell number and the phone rang on one of the suspects," Ridwaan says. "The security staff discovered that one of the suspects had hidden the Blackberry in his filthy, rotten, stinking underpants."