We have seen tablets, Smartphone's and Phablets make their way into the market of late, but you will be blown away by the products that have been announced by ASUS at this year's Mobile World Congress in Spain.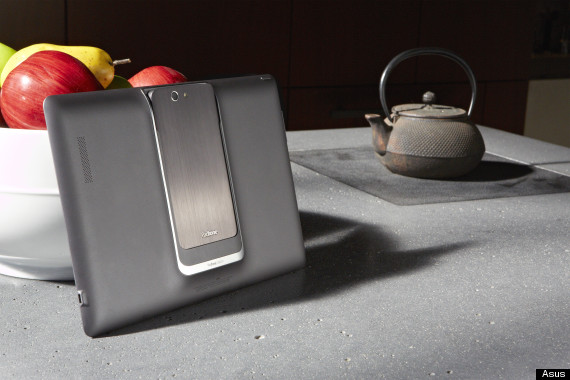 The gadgets include a 7-inch Fonepad (cell phone), the PadFone 2, and the PadFone Infinity. The PadFone infinity is an Android phone which then docks inside a tablet, and they both offer some high-end specs.
The Phone
The Infinity phone can reach display resolutions of up to 1920 x 1080 on its 5-inch screen, and boasts a quad-core Snapdragon 600 processor and a 13-megapixel camera.
The Dock
Measuring 10.1-inches the docking system packs a 1920 x 1080 display and runs on a spate battery to the phone.
I guess this is a way of being able to own both a phone and a tablet and making the most of each gadget. The only downside to this is the price (but take into account you are paying for both a phone and a tablet here).
To get the ASUS Infinity you will need to part ways with just a little over $1,200+
The FonePad
If the above model is too much and you want a low-cost alternative then one of the other gadgets that ASUS showcased today is the FonePad which is really a tablet but does work as a cell phone. I say it's a tablet because the screen size is 7-inches! So it will be like using a Google Nexus 7 to make calls.
It does retail at a low cost of $249 though.