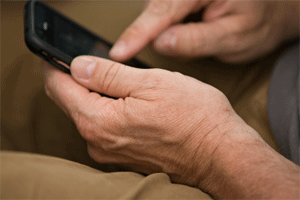 The old cell phone of one of a pair of USC graduate students who were murdered last month has helped police to catch their alleged killers, according to the LA Times. Law enforcement sources have told the newspaper that one of the suspects who were arrested last Friday had taken an old cell phone belonging to one of the victims and that detectives were then able to find him by tracking the signals that were being sent by the device.
Authorities were also able to identify another signal from a cell phone that was in close proximity to the phone of the victim, which was later revealed to belong to the suspect in question. The suspects were identified as 20 year old Bryan Barnes from Los Angeles and 19 year old Javier Bolden at a press conference on Friday evening by Los Angeles Police Chief Charlie Beck.
A team of LAPD SWAT officers took Barnes into custody on Friday afternoon together with FBI agents and other federal officers, who raided an apartment close to the USC campus. The same team arrested Bolden just three hours later in Victorville, the suspect being flown back to LA via helicopter.
The pair does not have extensive criminal records but Beck says that they are suspected of having been involved in two other attempted murders. "Early on forensic evidence made us suspect quite strongly that this was part of a series of crimes committed by the same men," Beck noted.