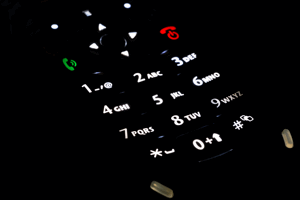 Reading reviews of the soon-to-be released Motorola XT883 gives us some insight into the appearance and function of the upcoming DROID 3 and Milestone 3.
The XT883 is the China Telecom version of the DROID 3 and Milestone 3, which is expected to be released in the third quarter of this year. We expect that we'll be seeing the DROID 3 and/or Milestone 3 around the same time.
What we can glean from the XT883 is that Motorola has put some effort into updating their handsets since the Milestone 2. This new one features a dual-core 1GHz processor – essential if you're going to be competitive with high-end smartphones – and a 4.0 inch screen, which is also a trend. The resolution has also been improved to feature qHD (quarter high definition), which is 540 x 960.
Also in line with the trend is the eight megapixel back camera with high definition (1080p), video capability, and front camera for video calling. The unit runs the latest Android OS, version 2.3, with a few Motorola tweaks added on.
Another improvement over the Milestone 2 is the keyboard. This time, there is a row of number keys, making the keyboard far more user friendly.
The actual size and additional specifications for the XT883 have yet to be released, but based upon screen size; an educated guess says that the XT883, DROID 3, and Milestone 3 will be a bit bigger than the Milestone 2.