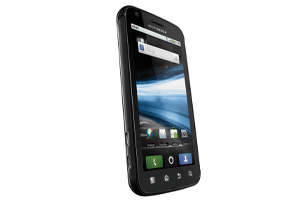 The Motorola Electrify is a cell phone designed to work on the U.S. Cellular network. It is one of eight smartphones planned for release before the end of 2012 and uses an Android-based interface. Its $199.99 price puts it in the middle range of cell phones, but to obtain that price, customers must sign up for two years of service.
Pros
The large handset will make the phone easier to use for some people, but others will find it to be a drawback since it means that the handset will take up more space in a purse or pocket. An integrated HDMI port makes it simple to connect this phone to other advanced devices, enabling users, for example, to record video on vacation, and then play it back on their LCD television sets when they return home. Some users will also appreciate the convenience of the unit's kickstand, which is integrated into the handset and allows for hands-free speaking as long as a hard surface it available to prop it up on.
Cons
This mobile phone uses a custom interface, which means that users will have a learning curve to overcome before they will be able to feel comfortable enough with the phone to use its features at a rapid pace. Camera quality is also an issue; although it features 8-megapixels and a dual-LED flash, it can only record video at a resolution of 720-pixel HD even though it can play back videos at a much higher 1080 pixel HD resolution.
Conclusion
This is a solid phone, but may be a little pricey for some users.