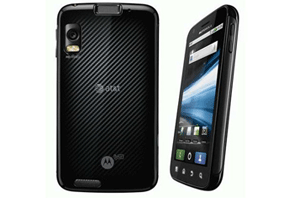 Motorola Atrix is believed to be one of the most powerful smartphones manufactured by the company. Although there is a thin line of demarcation between the computer and the latest smartphones these days, but it still cannot be termed as a pocket sized computer.
At CES conference held in Las Vegas, Motorola announced its four new models – Droid Bionic, CLIQ 2, Xoom and Atrix. The Motorola Atrix will most probably hit the UK markets in the second half of 2011.
Motorola Atrix generated maximum excitement among all the four and what sets it apart, is the fact that it uses the complete Mozilla Firefox browser, which was until now only limited.
Another interesting feature of this model is that you can use its docking accessory and connect the smartphone with any HDMI compatible device. The functionality can not only be managed directly from the Atrix smartphone but also via a mouse or a remote control device. This gives the user tremendous flexibility to do multitasking, keep multiple tabs open, have access to not only emails and files but also videos and pictures.
If these features still do not entice you enough, Motorola Atrix can superbly act as a Laptop Dock too. All you need to do is connect the laptop computer with your phone via USB.
This is especially handy when you wish to work on a document on-the-move which can then be transferred directly to the PC. The Atrix in this case functions like an external hard drive.