The number of Smartphone users has increased at a rapid rate over the last few years. With smart phones available in varying price ranges, the popularity of these phones is at an all time high. Many social media users access the social media platforms through mobile devices and therefore there is the need to have a good mobile social media marketing strategy in place to complement the regular marketing campaigns. Social media marketing has become the most commonly used online marketing type in the industry and brands have to make sure that they undertake all possible measures to connect to their audience. You can get more information about Social Media Marketing in this link, http://en.wikipedia.org/wiki/Social_media_marketing.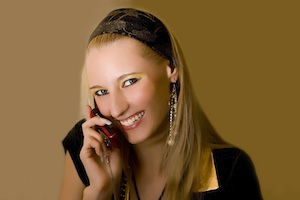 Accessing social media sites through mobile devices is not as difficult as many seem to think it is. As people have started recognizing this fact, more users are taking to mobile apps to access social media platforms. In this post, we will discuss about a few tips that will help you to integrate mobile social media marketing into your business.
Ways to integrate social media and mobile marketing
Connect with audience on LinkedIn Mobile

LinkedIn is a social networking platform that is designed for people in professional occupations.


The LinkedIn mobile app allows you to connect to the LinkedIn site and it has all the important LinkedIn features such as messages, profile, groups and updates.


By using the LinkedIn mobile app, you can stay in touch with your connections always, even if you are not in from of your computer.
Build your brand on Instagram

To many, Instagram is just a photo sharing app. However, what many do not realize is that it is a great application that can be used to promote your brand.


By posting images through Instagram, you can connect to the audience.


By posting pictures that are related to your brand, you can build your brand image on Instagram.


You can post such images to promote your brand and you can build brand awareness through Instagram.
Target Mobile users by using promoted tweets

A major chunk of twitter users access Twitter through mobile devices.


By using promoted tweets, you can get the attention of potential customers, who access twitter through smart phones.


You can tailor your tweets to entice twitter app users and this can help you to target the smart phone users.
Use Facebook Promoted posts to drive traffic to your mobile site

Almost all brands will have a mobile site to which they would like to drive traffic through mobile social media marketing.


Promoted posts of Facebook will be displayed in the Facebook news feed and therefore is a great option to garner some followers.


By using promoted posts, you can drive audiences to your mobile site and this can help you to acquire new customers.
Increase your social audience by using a QR Code

More than 27% of smart phone users have scanned a QR Code at least once.


The use of QR Code provides you with an opportunity to allow people to connect to you easily.


Create a QR code for your mobile site using a QR code creator.


This QR Code can be printed on any material such as posters, business cards, print advertisements, etc.


As people scan the QR code with their smart phone, they will be directed to your mobile site thereby bringing in a whole new set of potential customers.
Research has shown that more than 40% of all internet activity takes place through mobile devices. If this trend continues, major chunk of potential customers will be available only through mobile media. Therefore, it is a good option to have an effective mobile social media marketing strategy in place for your business.
Matthew Anton is a social media marketer who has handled several social media marketing campaigns successfully.