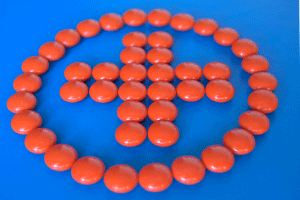 A Taiwanese professor has developed a new smart phone application, which could save your life in the event you find yourself trapped beneath a building.
The new application, which is called Mobile Saviour, was inspired by the recent events in Japan. The creator, Liang Chih-hsiung is an associate professor of multimedia and game science at the Lunghwa University of Science and Technology located in New Taipei City, Taiwan.
In addition to transmitting latitude and longitude to default emergency services, the smartphone application turns your screen into a flashlight, should you need one. For those who find themselves wishing for spiritual comfort during their time of need, the app provides images of Jesus, Buddha, and other religious icons.
Unfortunately, while the app sounds amazing and is certainly a step in a good direction, it does have one unavoidable flaw. It only works if the mobile finds an internet connection. So, if the cloud goes down, so does the app. However, as frightening as that sounds, many of today's more modern buildings use cloud computing as part of their disaster prevention and rescue services, so it could prove a lot more useful than it might seem at first in a major disaster. It would certainly be useful in other situations where the mobile signal is lost but the internet is still available.
Mobile Saviour is currently available for download at $2.99 USD. Professor Chih-hsiung says that all proceeds will go to disaster relief organisations and the Ministry of Foreign Affairs.