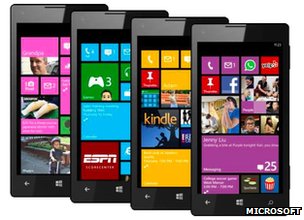 Celebrities are great role models for people of any age, especially the younger generation. So I can see why Microsoft have targeted this style of marketing to help the sales of their Windows Phone devices.
Not many people will have seen the Windows Phone advertised; even though it received great reviews by many so with the launch of Windows Phone 8 Microsoft have ramped up their advertising strategy to help soak up some more market share and of course to help drive attention their way.
I can see this tactic working well for them as people will have that emotional connection to the celbrity, and it as already drove a lot of attention for Windows Phone 8. We saw Jessica Alba at the Nokia Lumia launch event and photos were captured of her in the media clutching onto a red Nokia Lumia not long ago, and we have now seen music sensation Gwen Stefani appearing in a new campaign.
The Vice President of Windows Phone marketing Thom Gruhler said that "It's creating this permission: 'I know it's OK. It's acceptable. I can pull that out at a dinner party and say: Hey – Gwen Stefani has that phone. Check it out."
You can see all the commercials on the Windows YouTube page.