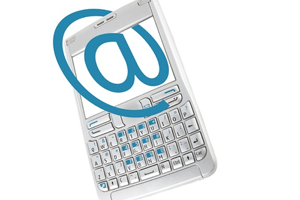 According to an article I read yesterday on abcnews.go.com, the ACLU has been petitioning Michigan's State police department since 2008 – trying to obtain information concerning the use of "DEDs" or data extraction devices with no success. The purpose for the petition is to create some transparency around how the devices are being handled; according to the ACLU, Michigan State Police has misused them.
The devices are manufactured by a company called Cellebrite, a mobile data services and forensics company with headquarters in Israel. By connecting a DED to a cell phone, the Michigan State Police can bypass password protections and PIN numbers to review and download personal information such as text messages, contact lists, call histories, photos, and video.
The problem is whether the police are obtaining search warrants before using a DED on a person's cell phone to retrieve their information. Failure to do so could constitute a violation of the Fourth Amendment.
Last week, the Michigan State Police issued a statement saying that it only uses DEDs in conjunction with a search warrant or under consent of the cell phone owner, but the ACLU says that is not good enough; they want the information turned over.
Kary Moss, ACLU Michigan executive director said, "They don't say anything about their past behavior. It's a carefully crafted statement." She goes on to say that the ACLU issued their first Freedom of Information Act petition in 2008, after receiving a tip that the Michigan State Police had used a DED unlawfully. The department's response was to ask for over $544,000 in fees to comply. Unfortunately, despite years' of trying to reach a compromise, none has been found.