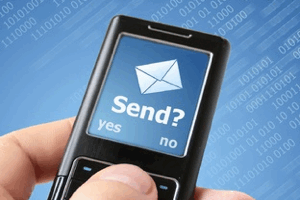 A 22-year-old soldier in the National Guard has found his new cell phone number is in fact the old cell phone number of the Mayor of Memphis in the United States, AC Wharton. Sergeant Craig McComsey does not have much else in common with Mayor Wharton, but that is not stop him getting endless cell phone calls intended for the politician – not that it seems to bother him very much at all.
A week after getting his new cell phone number back in the March of last year, McComsey had a call wanting to speak to the Mayor. Thinking it was simply a good old fashioned wrong number, McComsey thought nothing more of it – until a second call for the Mayor came in just a few days later. "That's when I realized there was definitely something going on," he notes. "I knew I had to have the Mayor's old cell phone number."
Now the soldier is fielding at least two phone calls each and every week intended for Mayor Wharton, and a seemingly endless amount of text messages. "I think the funniest ones are the party invitations," McComsey chuckles. "Black tie, free drinks, free food along with an address and time. It's tempting. I want to go and see who's running my city." The sergeant says he has no intention of changing his cell phone number. "It's pretty cool, actually," he admits.