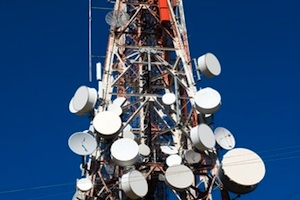 A cell phone tower 190-foot tall, which has been proposed for a tract on Market Street in Wilmington, is worrying residents in the area. A special use permit to construct the tower at 7238 Market Street has been requested by Optima Towers of Charleston SC, the lot, which is 2.24 acres, being owned by Carolyn Parrish.
The request will be heard by the New Hanover County Planning Board during a meeting to be held at 5:30 pm on Thursday at downtown Wilmington's old county courthouse. The proposed new cell phone tower is intended to give coverage for wireless voice as well as advanced data to the residential and the commercial area of Market Street, Middle Sound Loop Road, Ogden Park, Wendover and West Bay Estates, according to the application.
The application also says there are no current wireless facilities able to provide the kind of coverage required by these areas. It claims that 190 feet is the minimum height that the tower needs to be in order to operate in an effective manner.
Betsy Albright, whose property is located in the Wendover area in the Fields subdivision, says the tower will back up to her neighborhood and be a major eyesore, as well as presenting possible safety issues. "I will have a clear view in my yard," she notes, adding, "If there were some structural failure, my house would be smooshed… People really are just finding out about it. Some people are starting to get upset."