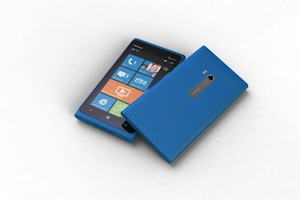 The black and blue models of the Lumia 900 are both topping online retailer Amazon's website in terms of bestselling cell phones, in first and second place respectively, which experts are regarding as being a solid early indication for a cellular device that has a lot riding on it.
The flagship smart-phone from Nokia has both the black and blue models outselling both the Samsung Galaxy Nexus and the Droid Razr Maxx from Motorola Mobility, at least on Amazon. Microsoft is trying to find a way for the Lumia 900 to be able to help Windows Phone break into the mainstream, while Nokia sees the device as a method of getting a foothold into the market in the United States. AT&T has been promising a huge advertising campaign for the new cell phone.
Amazon does of course only make up a tiny percentage of overall sales, with AT&T still selling the great majority of its cell phones straight to their customers via their own websites or retail outlets. The Lumia 900 also has the current advantage of being a brand new device and is thus enjoying rather more attention at the present time than cell phones which have already been for sale on the market for several months.
Nokia's campaign kicked off in earnest on Friday with a concert in Times Square in New York featuring Nicki Manaj, and the area being covered with ads promoting the Lumia 900.