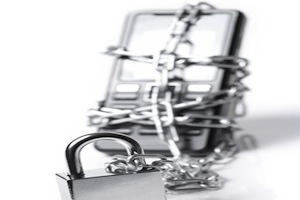 People lose their smart-phone about once every year, according to Lookout Mobile Security. Lookout recently analyzed data about phone loss and discovered that were some interesting trends regarding both when and where people tended to lose their new and old cell phones.
Lookout gathered the data from its mobile security application, which features on over 15 million cell phones worldwide. Last year, Lookout found that as many as nine million cell phones had gone missing. "Losing your phone is absolutely the biggest mobile security risk cell phone owners currently face, even more than malware," says the chief technology officer for Lookout Mobile Security, Kevin Mahaffey. "People lose their phones in the places they go every day. It's not a stray comet from the sky snatching your phone. That's why we wanted to study this."
Lookout discovered that there are certain times when people are more likely to lose their cell phone, with the vast majority of such losses occurring at night between 9 pm and 2 am. However, holidays and major events such as the likes of big sporting events or festivals are also times when people seem to be particularly prone to losing their cell phone. Last year, phone losses all over the world spiked on New Year's Eve and over the Christmas period.
The five places where people are most likely to lose their cell phone are at home, the office, bars, restaurants, or coffee shops.