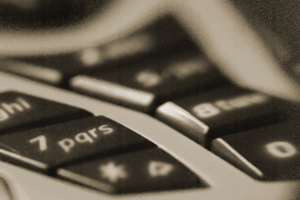 The LG Envoy is a cell phone available for customers of U.S. Cellular and is a good choice for those who want a simple phone with a few functions. This flip phone retails for under $10 and features a hard plastic casing, but it lacks most of the advanced features that cell phone users have come to expect.
Pros
The LG Envoy is lightweight for its size, weighing in at less than 3.5 ounces even though it is almost four inches long and features a 1-inch external display and a 2.2-inch LCD internal screen. The keypad is oversized, making the numbers both easier to see and simpler to press. This feature could be invaluable for older users, some of whom are interested in using a cell phone for voice service only, not for more advanced applications or game-playing.
In addition to the large keypad, the LG Envoy offers a five-way control pad that is also larger and easier to use than the norm.
Cons
The external display consists of grayscale only and the device offers no Wi-Fi capability. The speakerphone feature works less than optimally, producing static at most of the volume settings available. The phone offers a limited suite of apps that includes a calendar, tip calculator, and world clock along with the Myriad 6.2 web browser, a somewhat dated application that can handle only WAP pages.
With only 24MB of memory available to the end user, the LG Envoy offers very limited multimedia capacity and lacks applications to play music or video.
Conclusion
The LG Envoy is best suited to those who need a phone for voice calls.