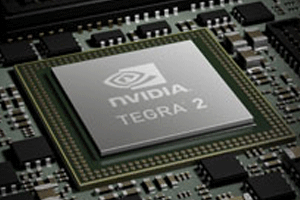 If you do not have one of the NVIDIA Tegra 2 powered smartphones, then you are surely missing out on a lot!
Tegra Zone is a new application that has been produced by the company NVIDIA, which is also behind the powerful chipset. It allows you to search for games which are specifically designed for Tegra-based handsets.
Some of the games that will soon be launched or are being released include Fruit Ninja HD, Dungeon Defenders: First Wave and Monster Madness.
What's more, this new application also lets you watch video trailers in extreme high definition, make purchases of items, read online reviews and allows access to various social networking websites too.
NVIDIA also offers another great news to its users as well as the developers – there will be no restriction on the file sizes of any of its games.
Some of the handsets currently available in the market which feature this most recent innovation in chip technology include Motorola Atrix 4G and LG Optimus 2X.
Latest news reveals that in USA, Apple's iPhone sales figures have been outperformed by the Android powered smartphones. Another report states that the Android powered phones in USA have taken up a bigger market chunk than the Apple iPhone and are currently placed second to RIM. Despite a fall in its market share from 37.6% to 33.5%, the Canadian-based RIM is still holding firmly to its status and leading the way. While Apple's market share has grown slightly to 24.2%, Android's share has increased massively to 19.6%.