For those with a Sector 4 iPhone case made by Element you will know exactly what I'm talking about here. Element are the company behind the new Sector 5 phone case and have already had huge success with their Sector 4 case for the iPhone 4 series.
These cases are designed to the ultimate in perfection, a case that even James Bond would be proud of.
So what makes it so good then? Well, the frame is made up of lightweight aluminium material and comprises of 8 links which helps to create customization of the case, and upgrades. Stainless steel fasteners are then attached to each link which forms a tough and durable design.
The cost of this super case, will set you back … *cough* $159 *cough*
What are its main features for that price?
1. Ultra slim CNC "Multi-link" perimeter frame
2. Polymer RF Link to maintain signal strength
3. Large volume and peripheral ports
4. Laser engraved logo
5. Stainless screw fasteners
6. CNC machined aluminium power button
7. Modular frame allows for future upgrades
8. Large peripheral ports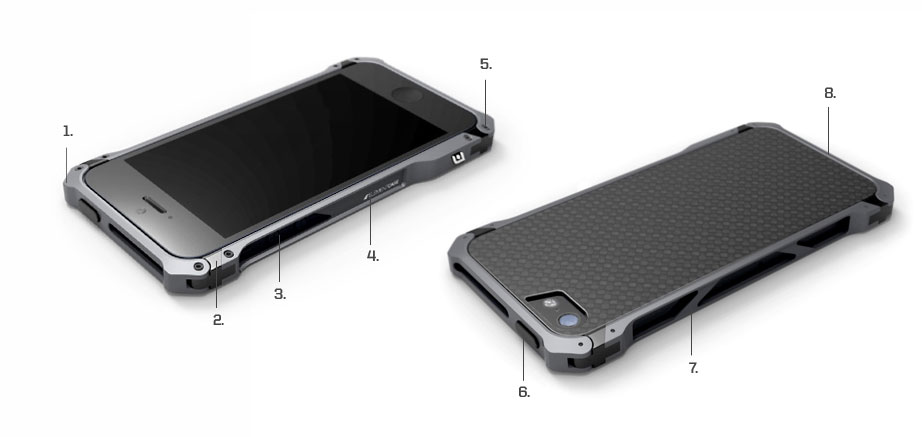 The case is currently in pre-order status here in the USA.
What do you think of this case then, worth the purchase or a waste of money?