A good application to access a remote PC can save you so much time. Sure, this is not the kind of software an ordinary user needs every day. However, sometimes, it is truly necessary to access someone else's PC from your desktop or even a mobile device. It is not a secret that today everyone has either Android or iPhone mobile device. With today's 3G and 4G technologies, as well as WiFi coverage in big city it is easy to use cell phones to access your desktops at home or in the office, especially given that modern smartphones are very powerful. Yes, you can use your own iPhone to access a remote PC, the one, located at home, for example.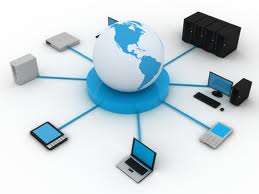 However, you will need a reliable, stable, easy to use and powerful application. Luckily, the market is full of such apps, but you need to choose the best. I will try to help you choose the best iPhone apps for a remote computer access. So, here's my list:
Splashtop 2
Well, wake me up in 2 am at night and ask what the best iPhone app for remote desktop is, and I will not hesitate to reply that it's Splashtop 2. The app is very flexible and can adjust resolution according to your display. I tried this application on a variety of Apple devices and it works fine on all of them. It's an amazing app – easy to install, adjust and use. Don't worry if you do not have some advanced PC knowledge. Splashtop is great even for rookies. And yes, you will be able to access your remote desktop from your iPhone. Great, huh? But don't forget that you will need a good Internet connection (3G is OK).
LogMeIn
This is the second most popular application for a remote access to your PC. Moreover, LogMeIn has been ported to all known platforms: PC, MAC, Android. This means that the application is incredibly popular with users, despite of the platform. LogMeIn is just amazing. You can leave your home PC on, and easily access it from your iPhone. Moreover, if a movie at home PC is played back, you can watch it from iPhone. File exchange is another advantage of using LogMeIn. The app has a user friendly interface, so it does not take long to find out how to operate it. Sure, it has some disadvantages, for instance inability to push 1080p videos. At the same time, the application does exactly what it is supposed to do. And I am fine with using as reliable and free app, even if I have some minor complaints.
Screens VNC
In case you need something really powerful and professional, Screens VNC is exactly something you should be looking for. With iCloud integration and a user friendly interface to connection to Mac or PC from your iPhone, Screen VNC is a true leader among paid apps. Yes, you'll have to pay, but the price is under $20. It is not much for a person who often needs a remote access to his computers. Grab it at AppStore.
Aleksey is more of a Windows fan when it comes to software, so he got used to remote access apps like Remote Utilities. Aleksey has also been blogging much about remote access and Internet security.