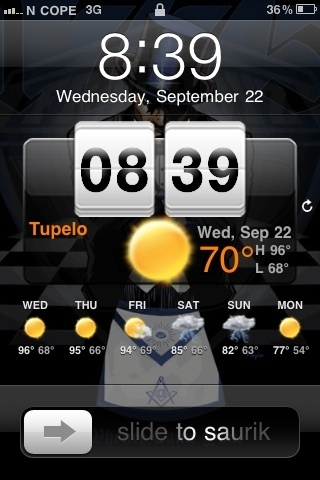 I have just picked up on some more iPhone 5 complaints that have come rolling in, this time it focuses on the date and time settings, especially those that are on Verizon networks. So to me that would instantly link the iPhone 5's compatibility with the carrier, rather than anything else.
Having a look over on the Apple Discussions forums users seem to be talking about how the date and time settings are jumping weeks ahead or weeks behind the actual date.
Apple forum member "dtenberge" claims to have been contacted by a "Senior iOS Advisor" who said, "I just got a response from our Engineers, at this time we cannot see anything wrong on our end, they did suggest that you contact Verizon and open up a "ticket" and have them look into it."
Strange, huh?
It appears that the exact problem is unknown, although a lot of experts are saying there could be a bug with how the timing code embedded in Verizon's CDMA cell network is handled.
In order to operate properly, all CDMA cell towers transmit a time signal based on data from an on-site GPS receiver, allowing the network to stay in synchronization. This is where the breakdown could occur.
Both Verizon and Apple are now aware of the issue, so we should hear something back soon I would imagine.