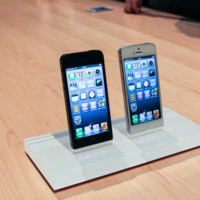 As a lot of you may already know, Sprint are one of the only carriers not to offer the iPhone 5 to customers with rivals such as AT&T and Verizon already offering the phone.
However, fear not Sprint customers!
All that is about to change as Apple have just confirmed that they have sorted out some Virgin-specific CDMA iPhone 5 handsets.
During the summer season Sprint's prepaid Virgin mobile unit were all over the iPhone 4 and 4S promotion but nothing had been mentioned about the iPhone 5 until now. The Virgin Mobile USA iPhone 5's will come in both black and white, with a full range of memory capacities (16GB, 32GB and 64GB versions).
In terms of prices, I'm not really sure what we are looking at yet. If we were to go by the iPhone 4 and 4S offers then you were looking at $35 per month on the Beyond Talk plan which offered unlimited data and messaging plans. With this plan there were no contract fees or activation fees, but you did have to pay out anything from $550 – $650 depending on whether it was an iPhone 4 or 4S.
All I can say is watch this space…