If you like music, and you like iPhone's, then I think I have just stumbled across the perfect case for you. The iEqualizer has a graphic equalizer on the back, that does actually work in real-time! If you make a noise then the case will react to that sound, but don't expect it to be 100% accurate. After all, its a case.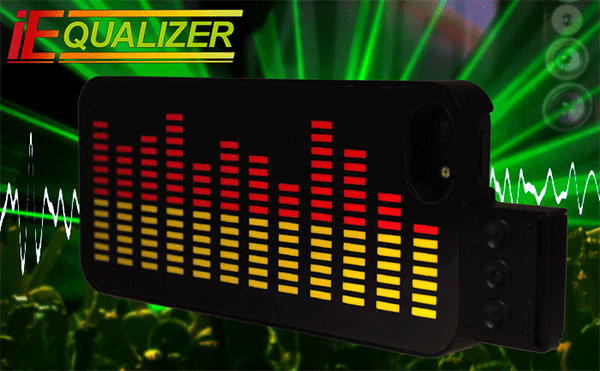 We have already seen this built-in meter on T-Shirts, and all you need to get the back panel working is a couple of CR2032 batteries which you can pick up from Amazon for under $5. The benefit to this is that it won't drain your iPhone's battery (something we all know is precious on iPhone devices).
You can also turn it off, so you don't need to be seeing the electroluminescent visuals light up your room of a night time!
In terms of price, it's not too bad actually.
You can order the iEqualizer from Strapya for about $30 (USD).
Check It Out: