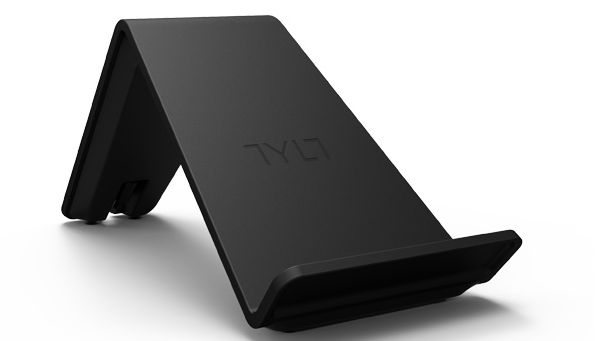 Wires, they can be such a pain can't they? So why should we struggle with the tangling or wires and cables when there could be an alternative way of charging out there?
As technology seems to advance at a fast pace, we have now seen wireless charging become more popular amongst many new Smartphone's, which brings about the ability to recharge your phone by putting it into a charging unit.
The good news for Lumia 920 or Nexus 4 owners out there, is that you can now pre-order a TYLT VU wireless charger for $80.
Want to Know More?
The design is as stylish and sexy as they come for wireless docking stations, so I really can see this charging unit taking off.
The Nexus 4 or Lumia 920 can be laid down onto it at a 45-degree angle, which makes viewing the screen easy in landscape or portrait modes. You don't have to have it in black either (as shown above), you can chose from a selection of popular colors that are available.
TYLT VU also state that wireless charging will equal the same rate as USB charging, so you don't need to worry about it taking a day to charge!
What are your opinions on this charger? Are you convinced?