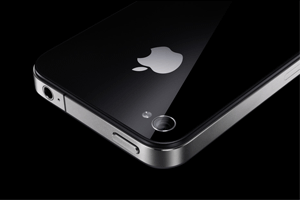 Take a look and see if your phone made the list:
Apple iPhone 4 – While Android is quickly rising in popularity, last year still belonged to Apple.
HTC EVO 4G – A Sprint offering, according to Engadget, "Every square millimeter of the EVO serves (or seems to serve) a purpose — nothing is there simply for the sake of design."
Samsung Galaxy S – More than 10 million of these were sold worldwide last year and the Galaxy S made Time Magazine's 'Top 10 Gadgets of 2010'.
Motorola Droid Range – This includes the Droid, Droid 2, and Droid X. An instant hit in the US, the Droid X sold out within a day of its launch.
HTC Droid Incredible – To quote PC Magazine, "The Droid Incredible by HTC is an absolutely amazing device. The most powerful phone on the U.S. market today, it reflects and enhances the state of the art smartphone, with the full backing and support of the Verizon Wireless network."
BlackBerry Torch 9800 – Although RIM is losing ground in the smartphone market, the Torch 9800 managed to reach sixth on Wirefly's annual Top 10.
Google Nexus One – One of Time's "Top 10 Gadgets" list.
Nokia N8 – Nokia's N8 sold close to four million in Q4 2010.
HTC Desire – Winner of "Phone of the Year" at the annual T3 Awards.
10. HTC HD7 Windows Phone 7 – A "mega smartphone" featuring the new Windows mobile OS. We should be hearing more about this phone in 2011.
Image Courtesy of Apple