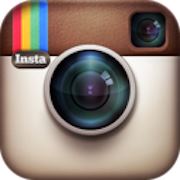 Lovers of Instagram, you will be happy to hear the news that it is now compatible with iPhone 5 handsets!
Due to the new screen size and resolution, a lot of app makers are having to go back to the drawing board and redesign their apps to fit nicely on iPhone 5 screens .Instagram, purchased by Facebook in early 2012 is no exception.
The drawback: it may have been slightly rushed as the capture window doesn't fit as well as it could do in the new screen. There is a lot of space that isn't being used, and the disappearance of the live filtration feature also has a few heads scratching.
Is this on purpose, or is it a bug?
Hopefully a few of the issues will be addressed soon, but hey, it's still on iOS 6 and iPhone 5 handsets so enjoy.