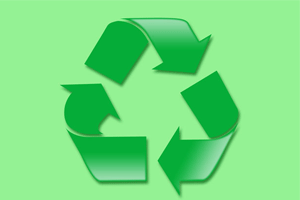 With Indore generating between 4000 and 6000 tons of electronic waste on an annual basis, disposing of it is becoming a serious cause for concern. The amount of waste generated in the city is about a fourth of all the electronic waste generated in the state each year.
"At present, the threat of e-waste is not menacing, but it could be so within a few years," says Gautam Kothari, the president of the Pithampur Industry Association. Kothari notes that growing consumerism that is fuelled by frequent changes in technology and marketing, together with a use and throw culture, is leading to an enormous pile-up of electronic waste. "At present, the cycle of sale and subsequent re-sale was on but within a few years there would be huge quantities of e-waste for disposal. And there is no fixed place where it can be disposed of."
Narendra Surana, the secretary for the Centre for Environment Protection Research and Development, says that large numbers of electronic gadgets are made obsolete by persistent changes in technology. "Computers arrived in Indore through Life India Corporation in 1968 and numerable changes have been witnessed in technology since then," she says.
It is estimated by the Ministry of Environment and Forests that 4.8 metric tons of electronic waste is generated in the country each and every year, with disposal assigned to a total of 23 units throughout the country, although no such outlet currently exists in MP.