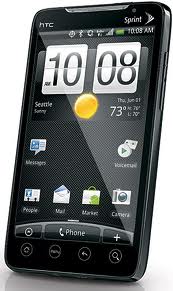 This announcement will please a number of HTC customers. But it is only applicable to HTC Wildfire.
A spokesperson from the company said to knowyourmobile.com, "Android 2.2 (aka Froyo) on Wildfire is scheduled to begin rolling out this week in Europe, reaching all areas of the world by February. Thanks for your patience as these updates roll out; we think you'll enjoy the final product."
Though this may seem to be good news, analysts believe that this may not work out for British users. As the networks in the UK usually fail to roll out update programmes quickly, there is a chance that this one may also take a while.
Meantime, the rumours of a Windows Phone 7 handset being made by the Finnish manufacturing company Nokia after talks with Microsoft are likely to disappoint Apple. These handsets will now be introduced in the coming year.
It appears that Nokia has taken this grave move after much thought. Many cell phone fraternities are thinking whether Nokia has considered the views of its own customers before taking such a step.
According to others, it is a bizarre move, especially because Nokia trusts that MeeGo will function in a remarkable way to enhance their smartphone business, along with Symbian 3.
People are of the opinion that the selection of Stephen Elop as head of Nokia might have some relation with the negotiations among the two giant companies. Elop previously was a member of the top management in Microsoft.
To conclude, it can be said that the coming year is likely to bear witness to some exciting and interesting event and incidents to come.