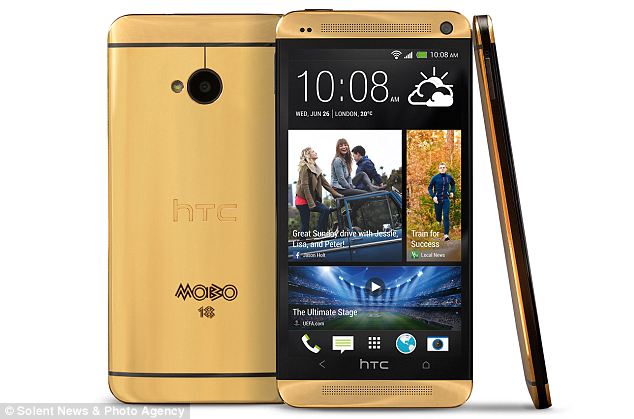 There have been many blog posts on SellCell.com through the last year that have focused on expensive phones and even more on gold phone cases for iPhones. Although, one cell phone manufacturer we did not expect to join the ranks of the gold elite editions was that of the Taiwanese company HTC.
This stunning masterpiece (above), has been created for the 18th Birthday of the MOBO Awards (Music of Black Origin), and will be offered as a prize to the Best Newcomer. That's not all, as one lucky member of the public will also get a chance to win one in a competition that HTC themselves will launch.
The HTC One is made from 18ct gold, and as you can tell it clearly has the MOBO etching on the back with the number 18 appearing just under. Apparently there will only be five of these made.
My guess is that you will not have a chance to even part ways with any cash, as I imagine that with only 5 being made they won't be on sale. If you did get a chance to buy one, then prepare to shell out $4,400 … yes four thousand and four hundred dollars.
What would you do if you won one of these? eBay it straight away for profit, keep it locked away for a decade or two and see what its worth as a collectors item in 20 years? Or use it?