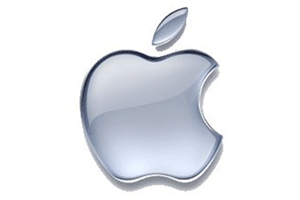 Today we have seen Apple release an image which contains a shadowed 5, lying under the number 12 (the Apple conference date this September), which some people have automatically taken as a fact that the new release will be an iPhone 5. However we know too well how Apple can wrong-foot the media. Let's face it, it probably will be an iPhone 5, but I wouldn't count out the possibility of them throwing in a surprise.
So with a 'new' phone on the horizon, where can you sell your iPhone 4?
There are a number of places that you can call on in regards to getting the best price. We have listed the best places below:
SellCell.com, of course you won't be surprised to see us in the list as we compare leading phone buyers, so we can offer some of the best prices around.
eBay.com, should never be taken for granted as this is still a major player. You do run the risk of getting less though here, but it's a risk some people like to take.
Apple now run their own recycle program called Apple Recycle and can offer a trade in price. The problem with using this recycling program is that the prices are a lot lower than other companies pay .
For the iPhone 4 16GB, these are the current prices:
SellCell – $210
Gazelle – $145
Apple – $50
These are guide prices, and it is your choice on where you sell your iPhone 4.