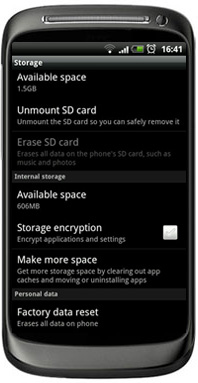 A few days ago we saw the launch of HTC's new flagship phone, that of course is the HTC One which sports some very interesting and top rated specs that can easily compete with the front runners in today's race to be the best Smartphone.
One thing to take into account when you come to sell your HTC, is that have you removed all data from it?
It doesn't matter where you chose to trade in your HTC, whether it's through our site, to a family member or friend, or on the various auction sites that are out there. The most important thing is that the phone is free from any of your personal data.
Therefore, we have created a step-by-step video which identifies what you need to do with your HTC to clear all the data from it before you sell or recycle it.
The video we have focuses on the HTC Desire, but the same method should work with any other HTC handset.
How To Reset Your HTC: