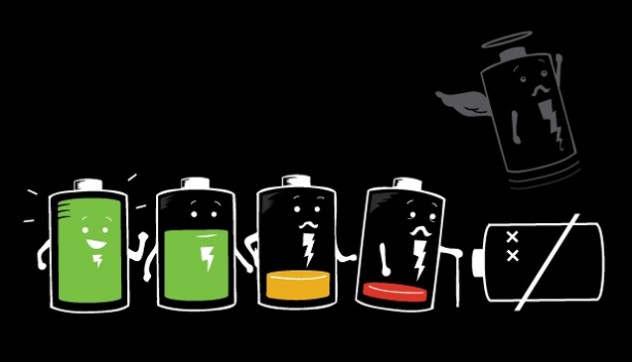 Hands up if you have suddenly started to see your battery life drain quicker since updating to iOS 7?
There are many people who struggle with their iPhone's battery life due to iOS 7, but there are a few ways that you can help prolong battery life with the methods I have highlighted.
Turn Off Background App Refresh
In the Settings option on your iPhone you will see the General tab, tap into this section to see "Background App Refresh".
The Background App Refresh can be a real drain on battery life but luckily it can be toggled off.
All the feature does when toggled on is it allows apps to automatically refresh their content in the background, and depending on how many apps you have listed with result in faster battery drain.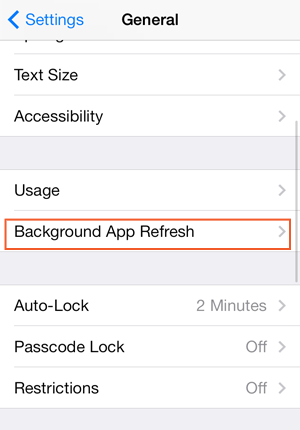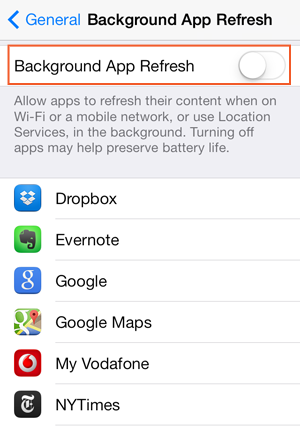 Use An App
There are some great apps out there that will help manage your battery life by monitoring what programs and processes are using the most power, and if they are being used.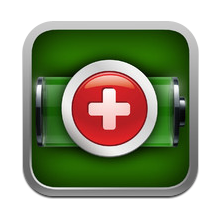 One of my favourites is Battery Doctor which comes in a pro paid for version or you can alternatively get the free version to trial out.
There are tips and tricks to help save your battery juice, and a monitoring system to show you which apps and programs are draining.

Use Auto-Brightness
Your iPhone's screen brightness levels can really make a difference to how long your phone last before dying on you. I would recommend that you toggle the auto brightness option to on, which will allow the iPhone to determine what brightness level you need determined on the environment you are in.
If you have your brightness up to full, or near full, your battery will drain far quicker.
To turn auto brightness on, head to Settings, and then over to Wallpapers & Brightness.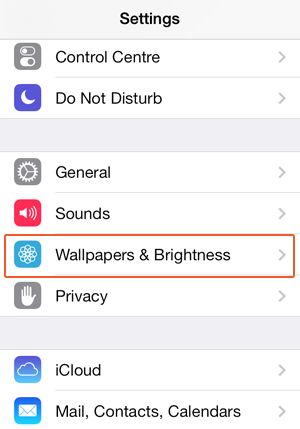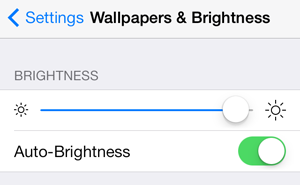 Disable 4G Network
One of the biggest zappers of battery life is 4G/LTE so it is a good idea to either turn this off when you don't necessarily need it, or to just turn off the feature if your area has poor reception.
You can turn off 4G by navigating to your Settings icon, then pressing into General, then Cellular. In Cellular you will then be able to Disable LTE.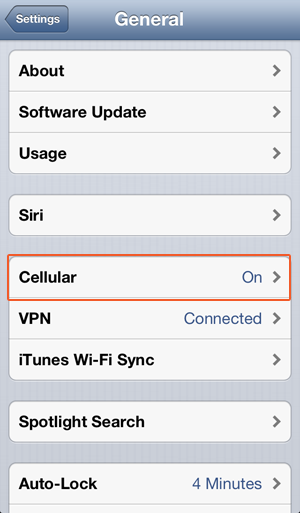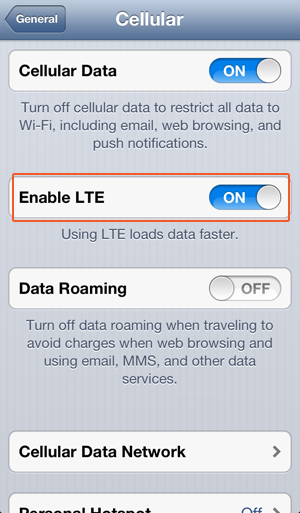 It's also an idea to remember to turn off Bluetooth when not in use.