Most people nowadays spend a significant amount of time on their mobile phones. From calling and texting to web surfing, it's easy to get an astronomical phone bill at the end of the month.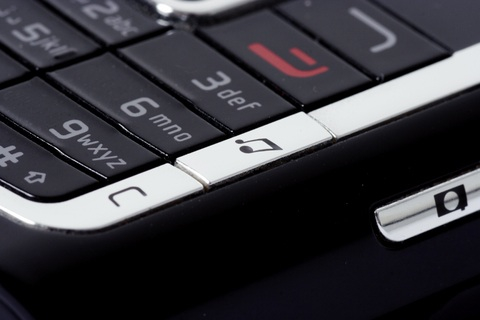 But in today's financial climate, many of us are looking to save money. And it is possible to save some money on your mobile phone bills, without necessarily sacrificing services. Today we're looking at how you get cheap monthly contracts for your phone. If you're ready to sign a contract, then here's all you need to know about getting the best deals.
Avoid Pay Monthly Phone Deals…
Pay monthly phone deals are also sometimes called incentive contracts. These are the kind of contract that you sign for a calling plan with a free or discounted mobile phone attached. However, this phone is not free, nor is it discounted. If you compare the cost of the same calling plan without the phone to the cost of the plan that you're being offered, you'll notice that the plan with the phone is more expensive, even though you get the same number of calling minutes, text messages and data allowance. This extra charge is how the company pays for the phone that you've been given. And the extra charges will nearly always add up to more than the actual retail cost of the phone that you have over the duration of your contract. If you're looking to save money, it's best to avoid these pay monthly phone deals, and go for a contract that just has a calling plan. Even if you buy the phone yourself, you'll still end up saving.
Go For Longer Contracts…
The standard contract length with almost all major mobile service operators is twenty four months. This does seem like a long time to be tied to one operator and locked into one calling plan. Legally, companies now have to also offer twelve month contracts, and some providers also offer an eighteen month option. However, financially it's usually better to go with the longest contract that your chosen provider offers. Prices on longer contracts are nearly always cheaper than on shorter ones. And if you've chosen your provider and your calling plan carefully, there's no need to worry about being locked in to a longer contract.
Get the Right Sized Calling Plan…
One of the major mistakes that most people make is in choosing the wrong calling plan. When you sign a contract you'll have to choose which of the company's calling plans you want. Your calling plan will be composed of three parts: an amount of calling minutes, an amount of text messages that you can send, and an amount of data that you can use. It's important that these three areas reflect your needs. Whilst it might be tempting to sign up for an unlimited plan that lets you call, text and surf the web as much as you want, this might not be a sound decision. If you sign up for a plan that has higher limits for calling, texting and surfing than you realistically use, then you're going to be paying for services that you don't use. On the other hand, going for a plan that's too small is often also a mistake. Whilst your monthly fee remains the same whether or not you use your limit of calls, texts and data, if you go over those limits you will be expected to pay extra. And those extra fees are generally pretty expensive and add up fast. When you sign a contract you should make sure that the calling plan is what you need. The easiest way to do this is to simply look at some of your old mobile bills and find out how often you call, how many texts you send and how much data you use.
Comparison Shop…
There are lots of mobile service providers on the UK market, which means there's some stiff competition to get new customers. This in turn means that companies often have special deals or lower prices. It's important that you do a little comparison shopping before you sign a contract. Go online and look for a UK mobile tariff comparison site. These sites are simple to use. You just put in the number of minutes you're looking for in a plan, along with the number of text messages you want and a data allowance. The site will then come up with plans that will meet you needs, and you can compare them. Comparison shopping will let you find the best prices for the best services. Doing this research before you head to the provider's store will mean that you're prepared to go through the contract signing process with the minimum of fuss. Even better, don't go to the store at all. Buying your contract online (through your chosen provider's web site) often saves you money, since providers have discounts for online shopping.
Switch Providers…
If your current contract is at an end, then it might be worth your while switching providers. Many mobile service operators reserve a lot of their special offers for new customers, in order to get more new contracts signed. By switching mobile providers you might save more money than you would by sticking with your current provider for a second contract. However, switching might not be necessary. You sometimes find that if you call your current provider's customer service line and ask about the process of cancelling a contract and switching to a new provider that you will be offered a deal to stay with your current service provider. This isn't always true, but it's worth trying. Customer service representatives actually have quite a lot of flexibility when it comes to offering customers incentives to stick with a certain provider. And if you're thinking about switching providers anyway, then you have nothing to lose by trying. If you do end up switching providers remember that you can take your phone number with you, you simply need to request that your number migrate to the new contract by calling your old provider's customer service line.
Sam Jones found several great pay monthly phone deals simply by using uSwitch and other online price comparison sites. Before signing a contract he made sure to carefully read the small print.