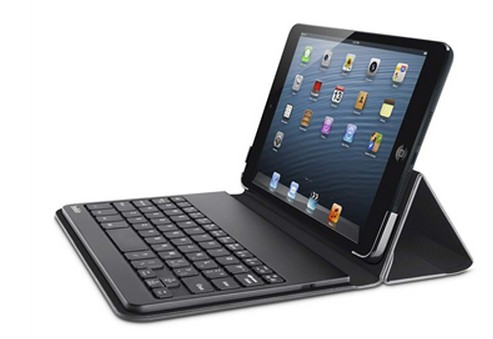 When Apple first unveiled their Apple iPad, it took me a little while to 'get it'. This was a cool looking device no doubt, but ultimately it looked to me just like an overblown iPhone. What was the big excitement about having a laptop without the keyboard?
But then overtime it started to make more sense to me – the beauty of a tablet is in its ease of use, it's in the fact that you can hold it in one hand while sitting on the sofa, and it's in the fact that you can navigate around the apps without needing to have a degree in computer science. The whole experience takes the web and our software, and makes it far more accessible.
This also makes tablets a lot more versatile. And when you combine that with the fact that some tablets are very cheap – and that they're very easy to write software for – you have a device that can really fill any need.
What Your Home Needs: Tablets
Most people don't quite realise this unfortunately. To most people tablets are still devices they use to surf the web and maybe read books, rather than something that they can mould into whatever they want them to be. Most people will have a single tablet, or perhaps two, and will use those mostly in a reclining position on the sofa.
Actually though, if you buy a few cheap tablets and set them up using just some smarts, you can turn your tablets into interfaces that will allow you to run your whole home in a much more exciting and automated way. Read on for some examples…
Unique Roles for Tablets in the Home
Picture Frame: If you have a cheap, old tablet, then this can easily become a digital photoframe to show whatever kind of images you want in a unique way. The crisp and bright screens of tablets make them into something a lot of people want to use, while the programmable nature means that these slideshows/ambient animations can react to things like the time, the lighting and to touch.
The easiest way to do this with an old tablet is to put the tablet on airplane mode (thus drastically extending battery life) then to use a kickstand to set it up on a table. Alternatively though you could even frame your tablet and hang it from the wall.
Notice Board: Speaking of hanging tablets on the wall, hang your tablet on the wall in your home office or in the kitchen and attach a stylus on a piece of chord, and it can become an ideal tool for jotting down notes that will look much cooler than a traditional notice board and also get a lot less messy.
Alarm Clock: Of course you don't need to go as high tech as to use a tablet for your alarm clock, but why not? Not only will this look smart next to your bed, but you can also give it a host more options – by having it show you reminders when you wake, or just by using a more complex sequence of alarms as per your specification.
Morning Paper: A lot of people will use a tablet or a kindle as a morning paper, but having one dedicated to that cause is a great way to make your mornings a bit quicker and more enjoyable. Just leave it on the table in the kitchen and read the ready-loaded news while you sip your coffee.
Media Controller: A tablet can be used to stream media directly to the TV these days, or can make a makeshift Bluetooth mouse. Throw in an IR blaster for changing the TV channel and you have one central 'slate' that can control pretty much everything in your house. Which is great…
Intercom: If you want even more omnipotence in your home, then a tablet can also make a great video intercom for seeing who's at your door. Use an IP camera outside and stream it to your tablet and you'll have a neat display for seeing who's there that will also allow you to check the weather or listen to music when you're not taking calls.
Travis, co-author of this article works alongside leading providers of motorized window treatments and overheard some of the ideas represented here from customers who had numerous old tablets.