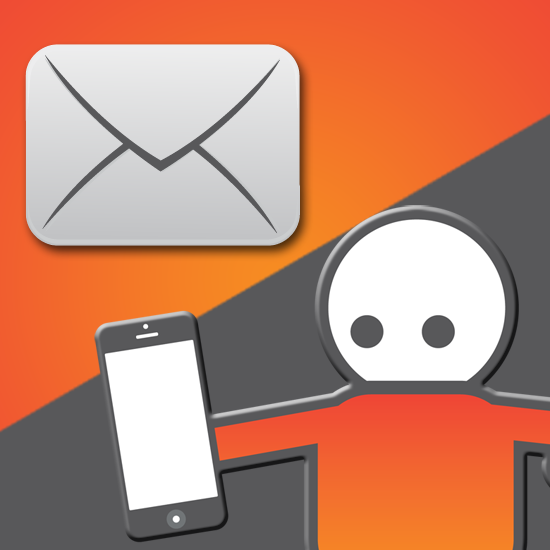 One of the most basic and fundamental uses for Smartphone's is to be able to check your email and send messages on the go.
The iPhone makes the process of checking your email very simple through features like its unified inbox and easy implementation of push notifications. You can also quickly compose replies, sort your email into folders, and flag messages using the intuitive user interface.
You may not realize, however, that a slew of settings for your email are actually hidden in places that you might not think to look. Here are a few of the mail settings that can come in quite handy when you know where to find them.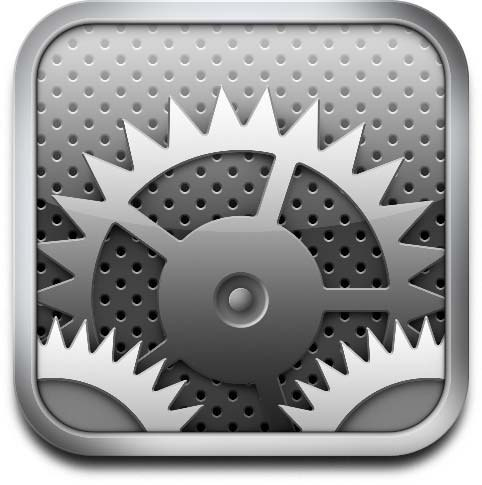 Open up the Settings app from your iPhone's Home screen and scroll down to Mail, Contacts, Calendars (note that this option is actually pretty far down the screen, so you may never have known to check it before).
After you make your selection, it will bring you to a screen where you can change a wide range of settings for your email. First, you will notice a list of Accounts. Under each mail account that you have added, you can select whether you would like to sync your Contacts, Calendars, and Notes from that account onto your iPhone. If you turn these selectors on, your contacts, calendars, and/or notes from your web-based email account will automatically be imported into the corresponding apps on your phone.
Next, you will be able to select how your phone gets new emails from your accounts under the header labeled "Fetch New Data."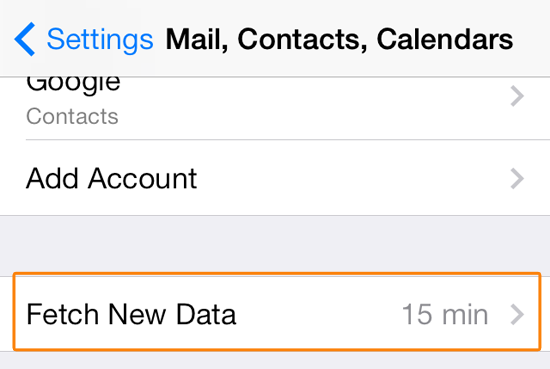 Click through, and you can decide to turn Push on or off. If you enable Push, your phone will constantly be searching the web to find whether or not you have any new emails.
Push can be a very useful tool if you want to make sure you are always on top of your inbox, but it can also drain your battery more quickly. If you are less worried about getting your emails immediately, you can turn off Push and enable Fetch. By choosing Fetch, your phone will only contact the email servers every so often to see if you have any new messages. You can actually decide how often you want the app to Fetch new emails at the bottom of the "Fetch New Data" screen.
Back under the main Mail, Contacts, Calendars screen, the next set of options falls under the header labeled Mail. First is "Preview." From here, you can decide how many lines of text from each email appear when you are simply scrolling through your inbox.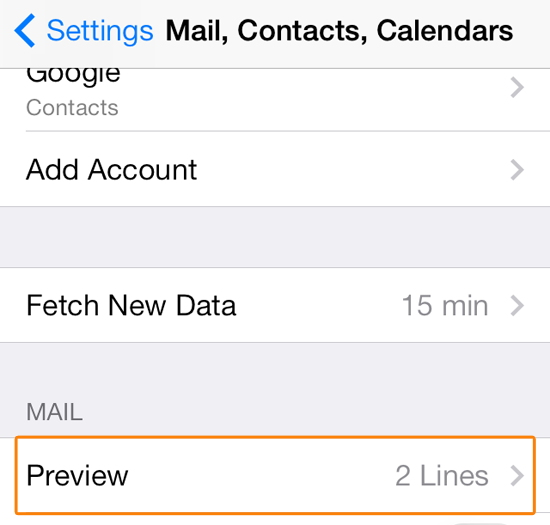 You can select None–in which case, only the subjects of your emails will appear–or up to 5 Lines. The more lines you select, the more of the email you will be able to see without actually clicking on it.
The next option, "Show To/Cc Label" allows you to set whether you want your emails to denote whether they were sent directly to you or whether you were included via Cc (carbon copy).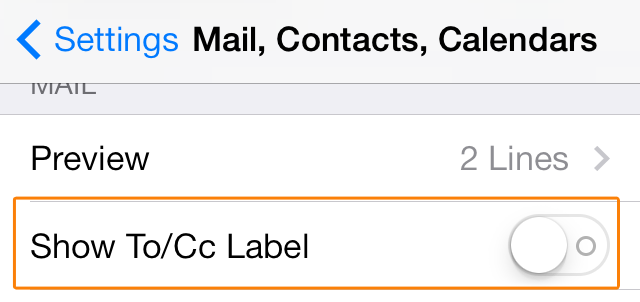 If you tend to be included in several mass mailings, you may be more interested in only checking the emails for which you are a direct addressee, in which case the To/Cc Label could be useful.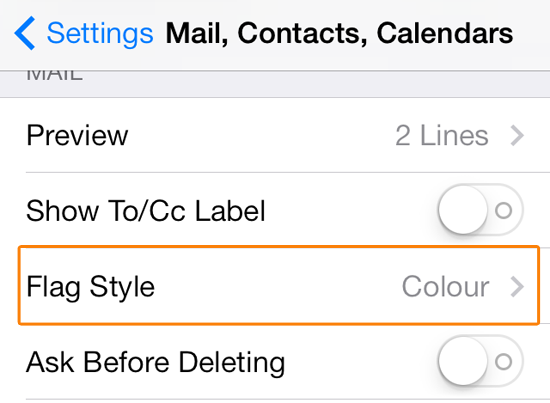 The "Flag Style" option allows you to choose an actual picture of a flag or a simple orange dot to appear next to emails you have flagged. Many iPhone users actually complained that the traditional flag icon was too ugly, so Apple included the dot option with iOS 7.
The next four options are all toggle switches. "Ask Before Deleting" will make you confirm you wish to delete an email before moving it to the trash to prevent you from doing so accidentally. "Load Remote Images" will only load the pictures in emails you receive if you have it turned on. "Organize By Thread" will group emails that are direct responses to one another into a conversation thread so that you can view them all together without them cluttering up your inbox. The last option allows you to select "Always Bcc Myself," which will send a copy of every email you compose to your own account as well as to the recipient.
If you have ever replied to an email from your phone, you will be familiar with the way that the iPhone quotes the text of the email you are responding to by changing the text color and indenting slightly. If you don't want your phone to automatically take this step, you can turn off that option under "Increase Quote Level."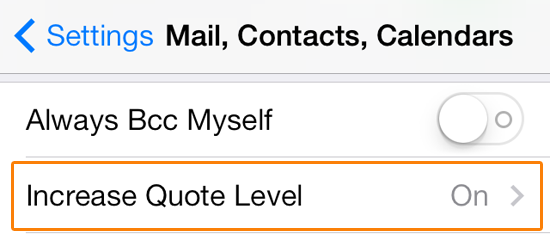 Under "Signature," you can set a default personal signature to appear at the end of every email you sent. When you first get your iPhone, the signature will be set to the default, "Sent from my iPhone." You can delete this signature and add your own from this setting.
The final setting for your email allows you to select your Default Account. Choose the email account that you use most often, and your phone will automatically compose all new messages from this address unless you choose otherwise.
Some of the iPhone mail settings are very useful while others will only appeal to a specific niche of users. Still, if you ever want to know all the ways in which you can edit your email preferences, it's helpful to understand all the options afforded you by the Settings app.