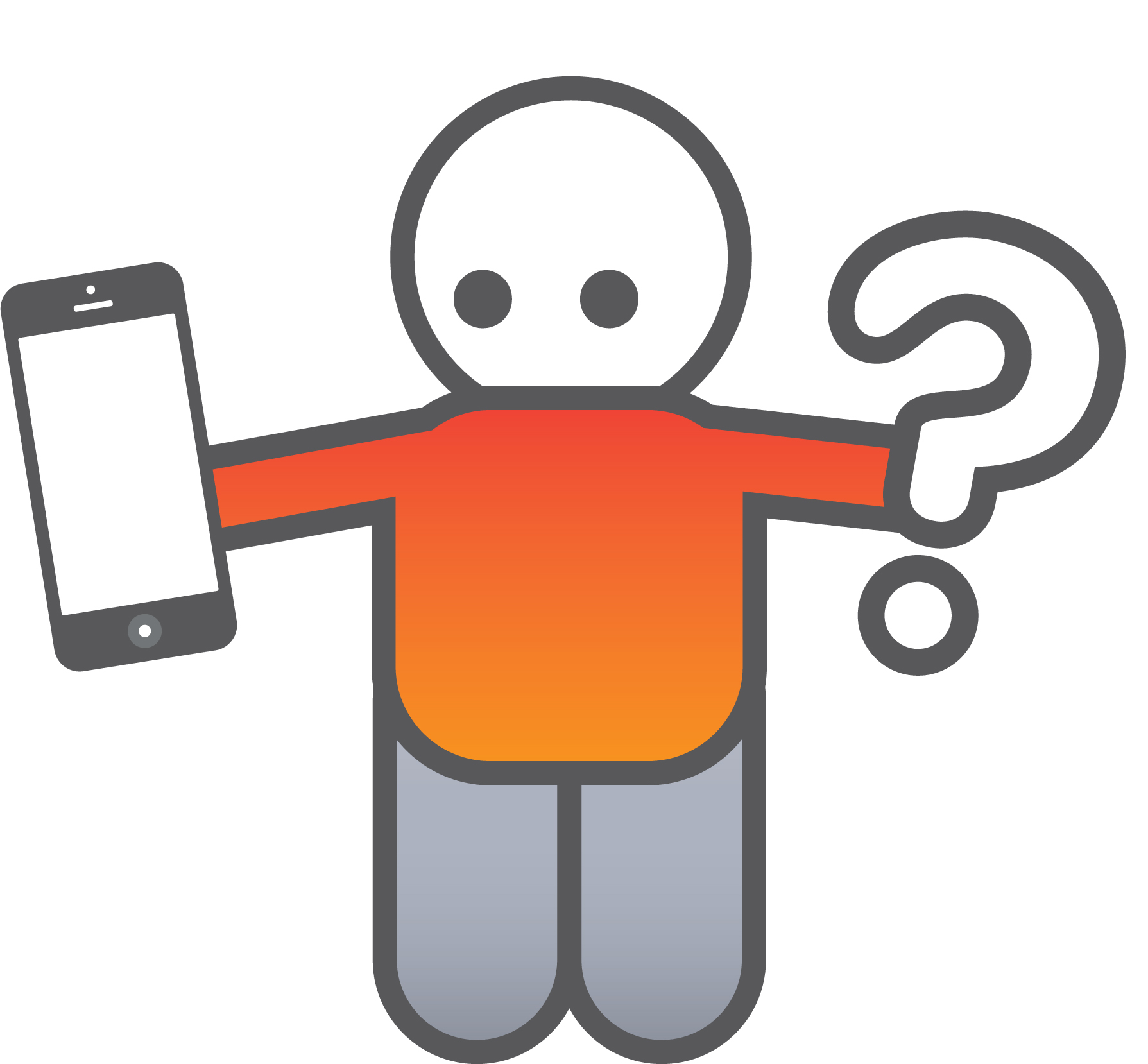 If only it were as simple as 1, 2, 3, 4, 5 … Apple go to great lengths to confuse us when it comes to iPad's don't they? Yet it all started off so straightforward with the iPad 1 and 2.
However, the introduction of the third iPad soon had people scratching their heads with confusion.
The iPad 3 is officially called "The New iPad", which we could live with at the time. That was until the the iPad 4 was pushed into the market in November 2012, which made the new iPad the old iPad!? The iPad 4 is officially labeled as "The iPad with Retina Display" and then the iPad 5 took on a whole new name with the iPad Air.
However the confusing thing here is that the iPad 3 (aka the New iPad) already had Retina Display, so really the iPad 4 (aka The Retina Display) should have been labelled as The iPad with Lightning Connector.
So let's put to bed the question: Which iPad do I have? Once and for all.

Finding out the Storage
If you are unclear on what memory your iPad holds then there is one really simple way to find out. Flip your iPad over so you are now looking at the back.
Near the bottom under the Apple logo, and under the words 'iPad' you will see "16GB", "32GB" or "64GB".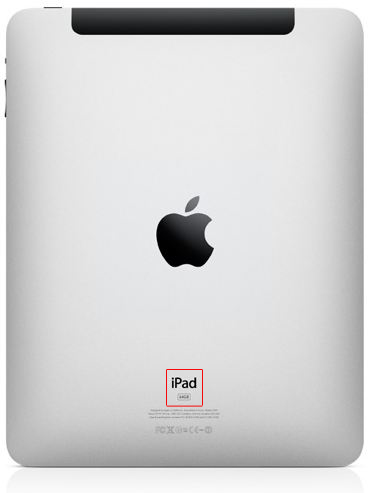 Check The Model Number
| iPad Name, Connectivity & Reference | Memory Capacity |
| --- | --- |
| iPad Wi-Fi (Original) A1219 | 16, 32, or 64GB |
| iPad Wi-Fi/3G/GPS (Original) A1337 | |
| iPad 2 (Wi-Fi Only) A1395 | 16, 32, or 64GB |
| iPad 2 (Wi-Fi/GSM/GPS) A1396 | |
| iPad 2 (Wi-Fi/CDMA/GPS) A1397 | |
| iPad 3rd Gen (Wi-Fi Only) A1416 | 16, 32, or 64GB |
| iPad 3rd Gen (Wi-Fi/Cellular AT&T/GPS) A1430 | |
| iPad 3rd Gen (Wi-Fi/Cellular Verizon/GPS) A1403 | |
| iPad 4th Gen (Wi-Fi Only) A1458 | 16, 32, 64 or 128GB |
| iPad 4th Gen (Wi-Fi/AT&T/GPS) A1459 | |
| iPad 4th Gen (Wi-Fi/Verizon & Sprint/GPS) A1460 | |
| iPad Air A1474 (Wi-Fi) | 16, 32, 64 or 128GB |
| iPad Air A1475 (Wi-Fi + Cellular) | |
| iPad Mini A1432 (Wi-Fi), | 16, 32, or 64GB |
| iPad Mini A1454 (Wi-Fi + Cellular, AT&T) | |
| iPad Mini A1455 (Wi-Fi + Cellular, Sprint, Verizon) | |
| iPad Mini Retina display A1489 (Wi-Fi) | 16, 32, 64 or 128GB |
| iPad Mini Retina display A1490 (Wi-Fi + Cellular) | |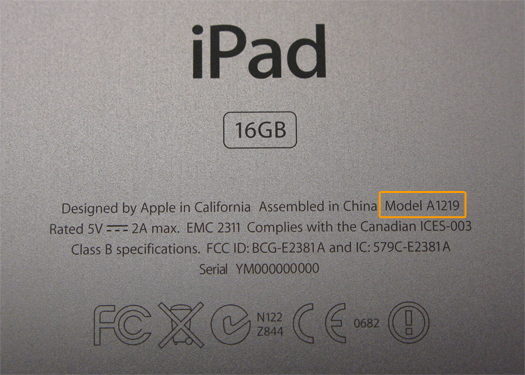 iPad (1st Generation)
Discontinued
Release Dates:
April 3, 2010 (Wi-Fi) – United States
April 30, 2010 (Wi-Fi + 3G)
Connectivity: Wi-Fi, or Wi-Fi & 3G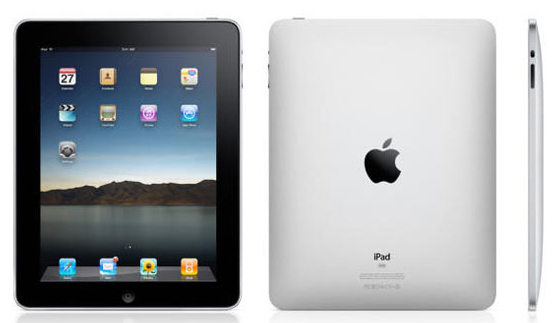 Specifications:
Chip Used: Apple A4
CPU: 1 GHz
Memory: 256 MB DDR2 RAM
Display: 1024 × 768 px 132 PPI 4:3
Dimensions: 9.56 in (243 mm) (h), 7.47 in (190 mm) (w), 0.50 in (13 mm) (d)

iPad 2 (2nd Generation)
16GB Still Available
32GB & 64GB Discontinued in March 2012
Release Dates:
March 11, 2011 (United States)
March 25, 2011 (International)
Connectivity: Wi-Fi, or Wi-Fi & 3G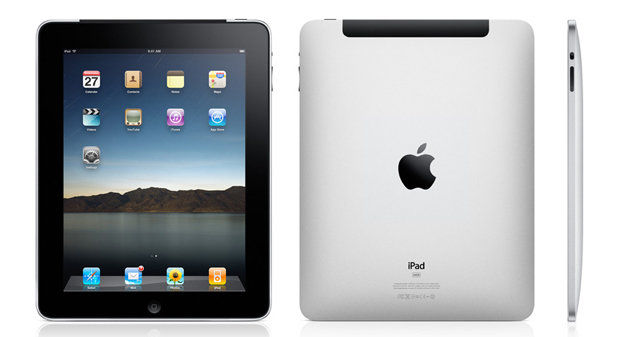 Specifications:
Chip Used: Apple A5
CPU: 1 GHz dual-core
Memory: 512 MB DDR2 RAM
Display: 1024 × 768 px 132 PPI 4:3
Dimensions: 9.50 in (241 mm) (h), 7.31 in (186 mm) (w), 0.34 in (8.6 mm) (d)

The New iPad (3rd Generation)
Release Dates:
March 16, 2012
Connectivity: Wi-Fi, or Wi-Fi & 4G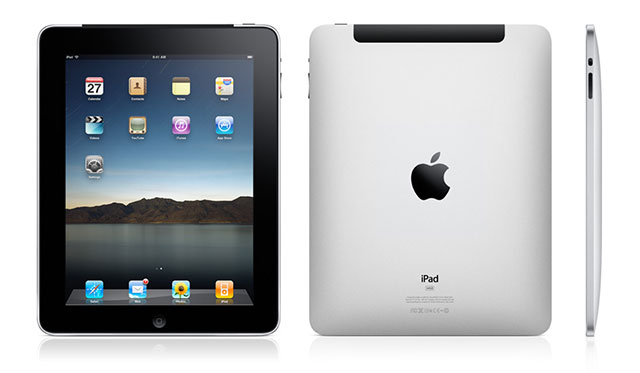 Specifications:
Chip Used: Apple A5X
CPU: 1 GHz 1 GHz dual-core
Memory: 1024 MB DDR2
Display: 2048×1536 px 264 PPI
Dimensions: 9.50 in (241 mm) (h), 7.31 in (186 mm) (w), 0.37 in (9.4 mm) (d)

iPad with Retina (4th Generation)
Release Dates:
November 2, 2012
Connectivity: Wi-Fi, or Wi-Fi & 4G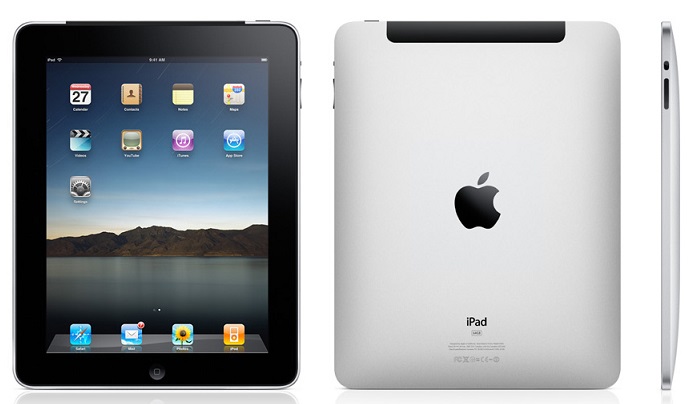 Specifications:
Chip Used: Apple A6X
CPU: 1.4 GHz 1.4 GHz dual-core
Memory: 1024 MB DDR2
Display: 2048×1536 px 264 PPI
Dimensions: 9.50 in (241 mm) (h), 7.31 in (186 mm) (w), 0.37 in (9.4 mm) (d)

iPad Air (5th Generation)
Release Dates:
November 2013
Connectivity: Wi-Fi, or Wi-Fi & 4G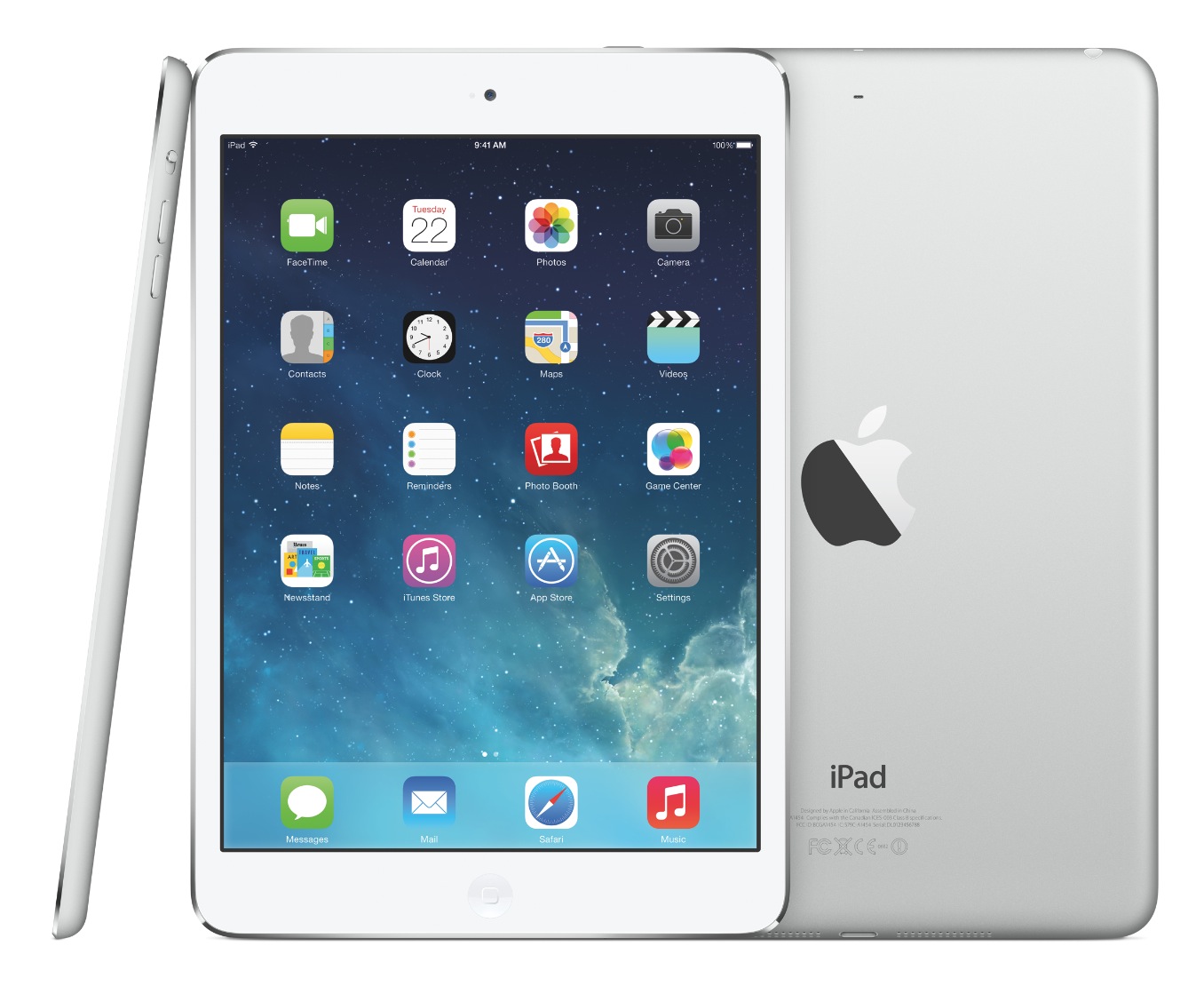 Specifications:
Chip Used: Apple A7
CPU: 1.4 GHz 1.4 GHz dual-core
Memory: 1024 MB DDR2
Display: 2048×1536 px 264 PPI
Dimensions: 9.40 in (240 mm) (h), 6.67 in (169.5 mm) (w), 0.30 in (7.5 mm) (d)

iPad Mini

Release Dates:
November 2, 2012
Connectivity: Wi-Fi, or Wi-Fi & 4G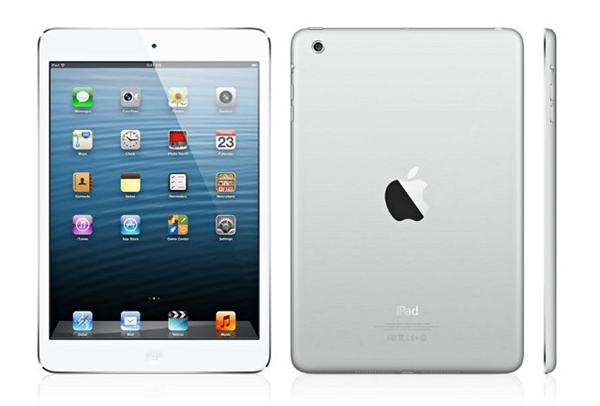 Specifications:
Chip Used: Apple A5
CPU: 1 GHz 1 GHz dual-core
Memory: 512 MB DDR2 RAM
Display: 1,024×768 px 163 PPI
Dimensions: 7.87 in (200 mm) (h), 5.3 in (130 mm) (w), 28 in (710 mm) (d)


iPad Mini 2 (Retina)

Release Dates:
Available End of November 2013
Connectivity: Wi-Fi, or Wi-Fi & 4G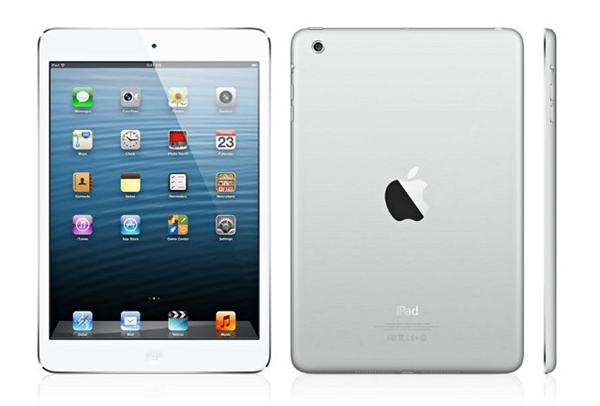 Specifications:
Chip Used: Apple A7
Display: 2048 x 1536px 326 PPI
Dimensions: 7.87 inches (200 mm) Width: 5.3 inches (134.7 mm) Thickness 7.5mm