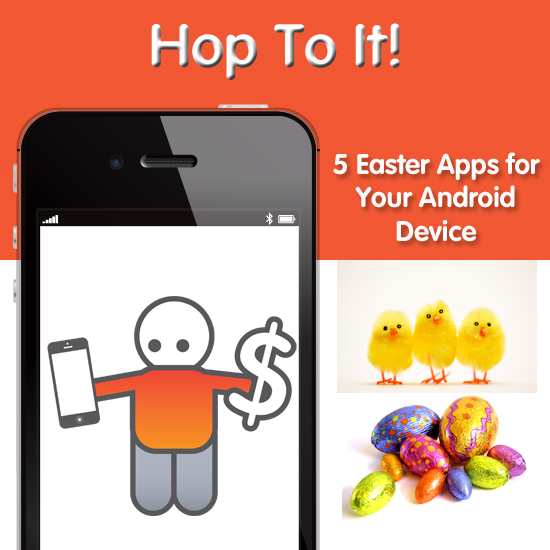 Are you trying to get yourself psyched up for Easter? Looking forward to coloring Easter eggs and shopping for chocolate bunnies? A tantalizing way to boost your enjoyment of this hoppy holiday is to add Easter apps to your mobile device. Following is a selection of Android apps that just might put a little extra hop in your step come Easter time.
Easter Live Eggs Wallpaper PRO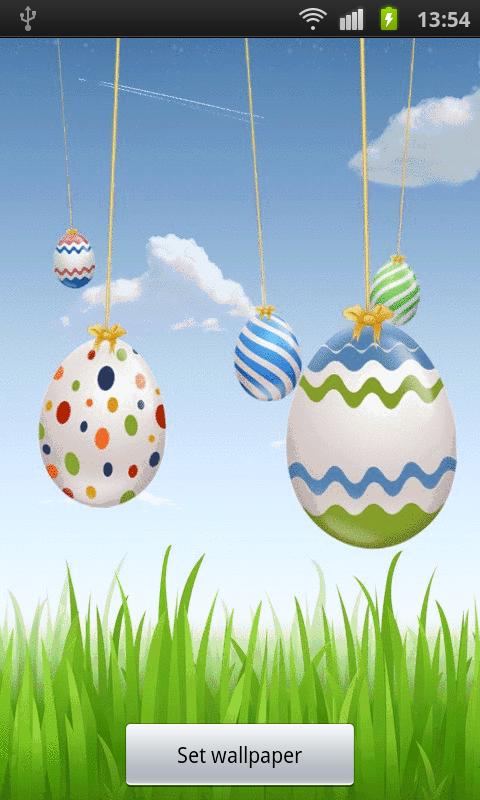 Available from Extremedia, the Easter Live Eggs Wallpaper PRO app lets you enjoy colourful Easter eggs on your Android's home screen. Features of this holiday app include animated eggs, animated background elements, touchable on/off capabilities, and changeable colours. This app does not have any advertisements. This app allows you to still see all of your home screen icons, yet enjoy an animated background at the same time.
Easter Joy Live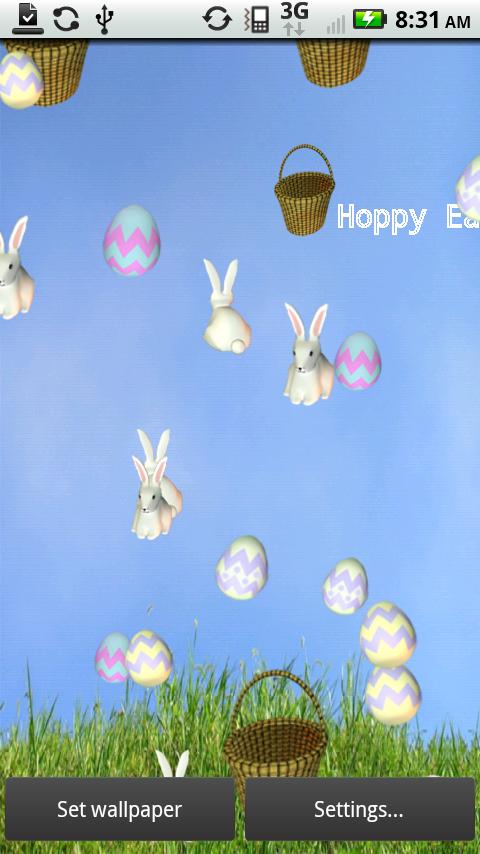 Offered by HiTechPilot, the Easter Joy Live app comes with features like customizable text and fonts, adjustable backgrounds, and speed customization. This wall paper app features floating Easter baskets, bunnies, and Easter eggs. You can adjust the speed at which the objects disappear from your home screen. You can also adjust the sparkles that sprinkle across your screen.
Easter Egg Hunt LWP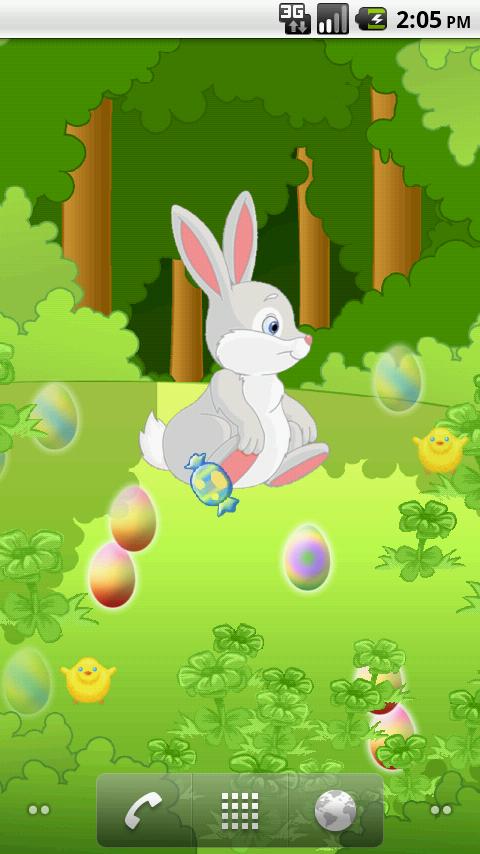 If you prefer a slightly more challenging wallpaper on your smartphone or tablet, Access Lane's Easter Egg Hunt LWP app might be to your liking. This app lets you hunt for hidden Easter eggs while you enjoy the wallpaper on your digital device. This app lets you adjust the number of eggs you search for, adjust the degree of difficulty in finding the hidden eggs, and even lets you keep score of your achievements.
StoryChimes Story of Easter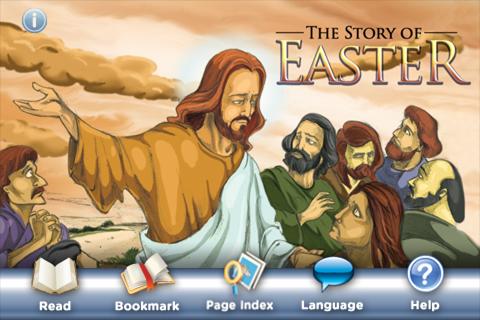 If you prefer an Easter app with more than Easter candy and chocolate treats, Siena Entertainment's StoryChimes Story of Easter is a terrific option to consider. This app offers an animated version of Jesus' death on the cross and his resurrection. This app has read along text, social media sharing capabilities, and even page save capabilities. Perfect for parents with small children, this app is fully illustrated and has accompanying background music.
JamDance: Dancing Easter Bunny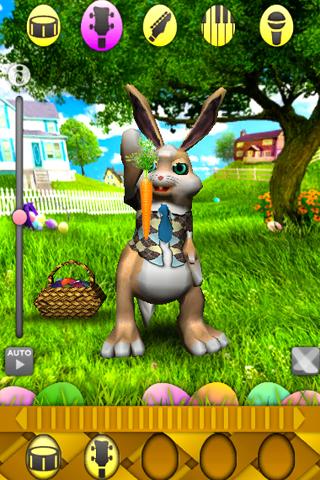 If you prefer an Easter bunny with attitude, Zivix's JamDance: Dancing Easter Bunny app might be perfect for your personality. This app lets you enjoy a wacky bunny grooving to over 20 different tunes. You can tap on your Android's touch screen and watch this twisted little Easter bunny throw eggs in your direction or hurl insults at you. You can speed up the music and make your bunny really sweat or you can slow down the tunes to give your hippity hoppity creature a break. Do be careful with this highly addictive app.
These five apps are just a few of your choices if you want to install an Easter app on your Android device this year. Which of these apps do you think you will be downloading this Easter?