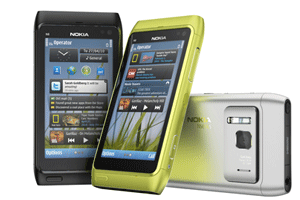 There is good news for Nokia as 2011 emerges. Indres, a research company, has printed a report that between 3.5 and 4 million Nokia N8 cell sets were sold from the time the Finnish company launched it previously this year.
This is great news for Nokia, as the phone itself just arrived onto the market in October. It also shows Nokia management's faith in the handset. During its launch, a company spokesman said to mobilechoiceuk.com: "[the N8] received the highest amount of consumer pre-orders."
Although it's really good news for the distressed company, on the other hand, other smartphones are giving Nokia quite a tough competition and even outselling it by miles. For example, Apple did good business by selling 14 million of its iPhone during the same time period.
Another challenger leaving its impression is Microsoft's Windows Phone 7 operating system. From the time when it was released, about 1.5 million handsets using this software have been sold already.
Achim Berg, who heads the Windows Phone section at Microsoft, is aware of the realty though. He admits that the market for smartphones is becoming an exceedingly difficult one. He also says that his company is sure of the success of their products in the long term.
Upgrades for Windows 7 are already in the pipeline, so customers are sure to have a great treat if they stay attached with the operating system. Berg further said: "We have a different point of view than just delivering apps… We are working on updates that will take us to the next level."