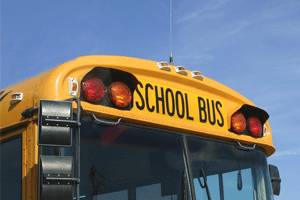 Los Altos High School is doing its best to encourage people to "go green". The Associated Student Body recently put its money where its mouth is by staging a recycling event on Saturday the 5th March where local residents could bring in and drop off their old cell phones and other electronic waste.
"It's a good service for the community because they don't always know where to take this stuff," notes Los Altos High School Principal Wynne Satterwhite. "I think it's been a huge success." Satterwhite's comments hit the nail on the head, with the event attracting around five hundred cars which dropped off everything from used cell phones, irons and microwaves to televisions, monitors and computer hard drives. Green Mouse, the San Jose based e-waste recycling company hired by the school to pick up the donations, carried off two truckloads worth of electronic waste at the end of the special day. "It's amazing what people would come and drop off," Satterwhite adds. "We've become a real throwaway society but luckily (Green Mouse) will recycle everything." "It's a great service," agrees local resident Doug Limbach, who is a parent of one of the freshmen students at Los Altos High School. "It's a great service they are providing because you save up the electronics to dispose of here."
Los Altos High School is one of only three high schools in the Santa Clara County area to have received a certificate recognizing their "green" credentials.