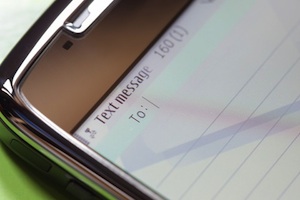 A woman in Texas, who sent a text message offering drugs to a cell phone unaware that the number now belonged to a police officer, has received a seven year suspended sentence and a fine of $1217.50. She pleaded guilty to charges of conspiracy in order to distribute a controlled and dangerous substance in the form of Xanax.
Heidi Lynn Haim, 44 years old from Granbury in Texas, made her plea on 29 November in Pittsburgh County District Court. Ora Lee Denise Henderson, of McAlester, was also arrested and charged alongside Haim. Henderson pleaded guilty to charges of unlawful possession with the intent to distribute a controlled and dangerous substance, which is a felony, and possession, which is a misdemeanor. Henderson too received a suspended seven-year sentence and a fine of $1167.50.
The arrests came about after Savanna Police Chief David Spears bought a new cell phone for his department, only to begin receiving mysterious text messages from someone offering illegal drugs. "Specifically, (he was) being asked if he knew anyone who wanted some tabs," according to the affidavit. "Spears believed that the unknown individual believed they were texting" the previous owner of the cell phone and "had no idea that law enforcement now had that phone number".
Spears set up a meeting with the sender and while in the process of the stakeout, authorities witnessed another drug transaction taking place. Multiple arrests ensued.