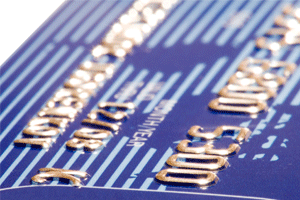 Sometime within the next few months, Google is planning to run a field test on near-field communication (NFC) technology, the technology that turns your cell phone into a debit card.
The report comes via Bloomberg and according to two people 'who should know', Google itself will be financing the installation of 1,000s of NFC enabled payment machines, designed by VeriFone Systems Inc., at selected stores in New York City and San Francisco. Once installed, those with NFC enabled phones can use their cell phones as payment devices.
In essence, in order to make a transaction, NFC accesses a user's financial information. That can be their bank account balance, online coupon subscriptions, store loyalty card points, and even balances on gift cards, and then use that information to process the purchase.
While this is happening in the USA, Europe also has plans to begin testing NFC technology, with the idea of expanding to the USA next year (2012) via T-Mobile USA.
As with everything else in the mobile technology world, competition may get fierce. According to Digital Trends, eBay, ISIS, and PayPal, backed by AT&T and Verizon, have their own competing system that they are working on.
None of this information means much if you do not have access to an NFC-enabled phone: but there are some on the market already, including the Nexus S and Galaxy II and Google. RIM also says they are introducing NFC devices soon. However, if you are an Apple fan, you may feel left out. According to the big A, the iPhone 5 will not have NFC.