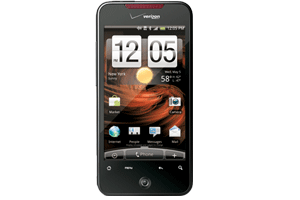 Particulars of the new Thunderbolt 4G cell from HTC have found their way onto the net. Initially named 'Incredible HD', its highlights are supposed to involve a 4.3 in. display, an 8 megapixel rear-facing camera, a dual-core 1.2GHz Qualcomm processor, as well as a whopping 5 megapixel front-facing camera; while the former also includes a dual-LED flash.
There are some other features which are supposed to be in the handset, like 16GB of storage in-built with a massive 1800mAh battery.
The Thunderbolt is also supposed to run Gingerbread, the latest version of the Android operating system.
The Thunderbolt is just one of several fresh launches in the smartphone and cell industry. The new iPhone 4 was released in the previous year. Even though it had some antenna problems, this phone saw immense interest within a short time period. It doesn't actually come as a surprise because the set was powered with an applications store from which one could obtain a range of applications bigger than any other app store.
Experts are also of the opinion that it has the best retinal display in the industry.
The iPhone 4 could be called the most famous smartphone of 2010. Of course, there are many other sets which were also wildly popular. For instance, the HTC Desire HD is probably the strongest contender to iPhone 4, especially because it has HTC's Sense UI, which is unique.
The cell set also carries a 1GHz Qualcomm Snapdragon processor and a 4.3 inch WVGA touchscreen display with 480 x 800 p resolution. It also possesses 768MB of RAM and 1.5GB of built-in storage.
The Samsung Galaxy S and Samsung Omnia 7 are some of the other popular phones.