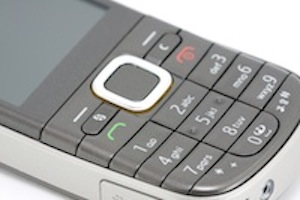 Ghana is close to finalizing laws that will prevent the importation of electronic waste such as old cell phones into the country. The Minister of Environment, Science and Technology, Ms Sherrey Ayittey, says that her department is currently working with two different ministries in order to ensure the law regarding electronic waste such as used cell phones is successfully finalized within the country.
"Currently, the Ministry of Environment, Science and Technology is collaborating with the Ministry of Communications and the Ministry of Justice and (the) Attorney General to finalize the by-law and other regulations that will control the importation and disposal of electronic waste in this country," Ayittey announced during the International Telecommunications Union (ITU) symposium, which was held last week in Accra. Ayittley says that the problem of electronic waste is beginning to pose a serious threat to both the environment and to the health of human beings, while the government also says it is preparing to enact laws which will make it illegal to dump such electronic waste.
The Communications Minister of Ghana, Mr. Haruna Iddrisu, has given strong warnings to those who dump such material and says that "We have taken a serious view of the situation and we are considering the passing of anti-dumping legislation." Even the Vice President of Ghana, Mr. John Dramani Mahama, has become involved in the move, calling the dumping of electronic waste a menace to society.