It's my favorite time of the week, where I get to do a bit of research on some of the best gadgets on and off the market. This week, we bring you a little accessory for your iPhone, iPod, or iPad…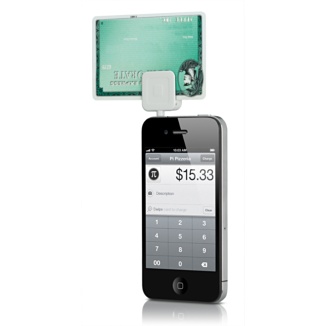 The gadget is a credit card reader that can be used with a free app to accept US issued Visa, MasterCard, American Express and Discover cards, cool eh?
All you need to do to get started is plug in the reader, which actually uses the headphone socket at the top of your iPhone to work. From here you can send electronic receipts, track your sales, and deposit to your bank account on a daily basis.
One other benefit is that you receive $10 as soon as you activate a Square account.
The best part of all this? The price. To purchase the Square credit card reader it will only cost you $9.95, not the $70-$100 you were probably thinking to begin with.
Here are some of the reviews:
this is so much easier and cheaper than my credit card machine! allows me to even send receipt in a text or email!
No more confusing statements no more being ripped off by credit card processors. One honest fee. Canceled my other CC possessor. Thia is a GREAT product
This little dongle makes a world of difference in my small tee shirt printing company. The Square Register app works extremely well and the integration with Square Wallet is a major plus with the growing tech savvy culture in the market today.