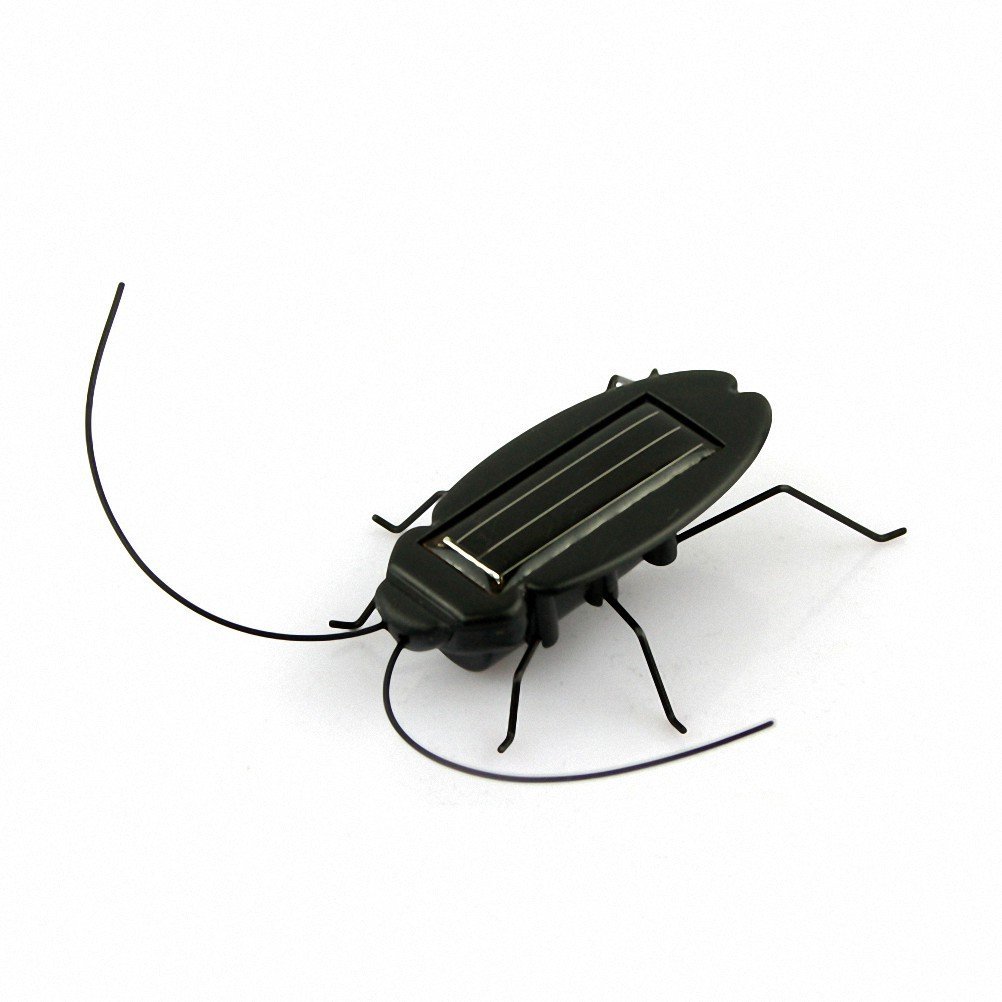 This week on the gadget of the week feature we bring you a bit of fun for the kids, but I can imagine a few Mom's out there thinking the complete opposite from just seeing the photo above.
We have here the Solar Powered Energy Cockroach which I admit myself looks a bit freaky, but bare with me here as this little gadget really does have a teaching aspect to it by teaching kids on how to save our Earth by using green power.
The Cockroach will shake itself when exposed to sunlight, it will move both forward and backward as well as spinning itself around in a movement that looks as if the Cockroach is looking for food (similar to the real thing).
As the gadget runs off sunlight it really is the eco-friendly choice that doesn't require any batteries to function, it's also as cheap as they come with a price tag of just $2.98.