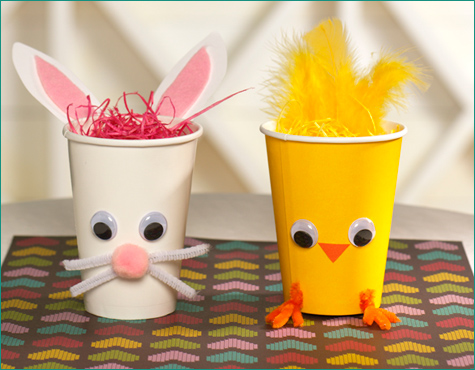 Spring is finally here and that means that Easter is just around the corner. This holiday is the perfect chance to let your children get crafty with some festive projects.
All you need is a few simple items and a little inspiration to make some Easter-themed creations. Here are several fun and easy Easter craft ideas for kids:
1. Easter Bunny Pops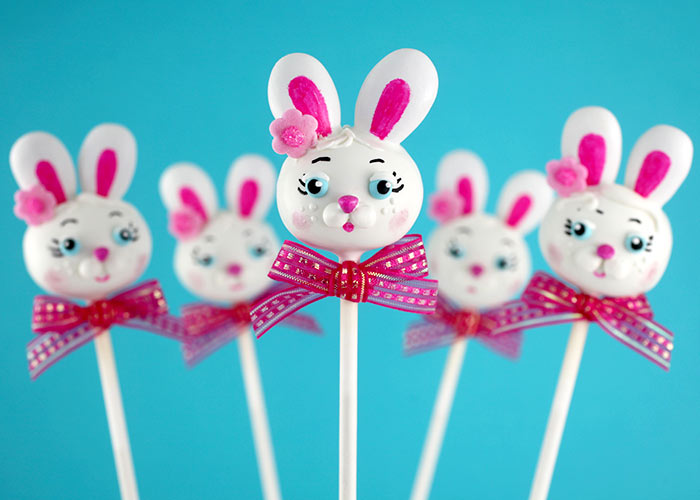 Everyone loves crafting, especially when you can eat the finished product! To make these cute and delicious treats, you'll need some skewers, miniature marshmallows, jelly beans and a bag of powdered-sugar mini donuts. Let each child place one mini donut onto a skewer to form the base.
This will serve as the bunny's head. Next, stick two skewers into the top of the donut and help your little one stack on miniature marshmallows to construct the ears. (You can also use toothpicks or break the skewers in half if they're a bit too tall.)
Finally, press a jelly bean into the center of each donut to make a nose and push two more above it for the eyes. Kids can choose whatever colors they like to personalize their own bunnies. When they're done, they can eat their creations as a reward for their handiwork!
2. Fuzzy Little Lambs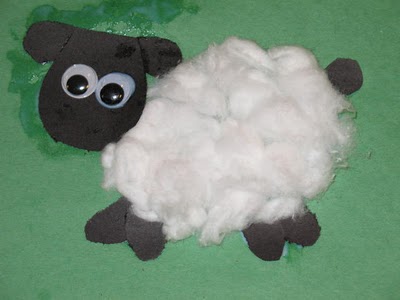 Lambs are often used a sweet symbol of Easter-time. Your children can make their own small versions with objects you probably already have around the house. You just need some toilet-paper rolls, cotton balls, toothpicks, construction paper and a dab of glue. To start, show your child how to glue cotton balls onto a toilet-paper roll until it is completely covered.
This will act as the wool for the sheep. Once the glue is set, press four toothpicks into the bottom of each roll to form the legs. Finish things off by cutting a head and ears out of construction paper and attaching them to the body with glue.
After the craft dries, your son or daughter will have a fuzzy lamb to feature on your Easter table. Plus, you'll know he or she made it just for "ewe!"
3. Tissue-Paper Egg Art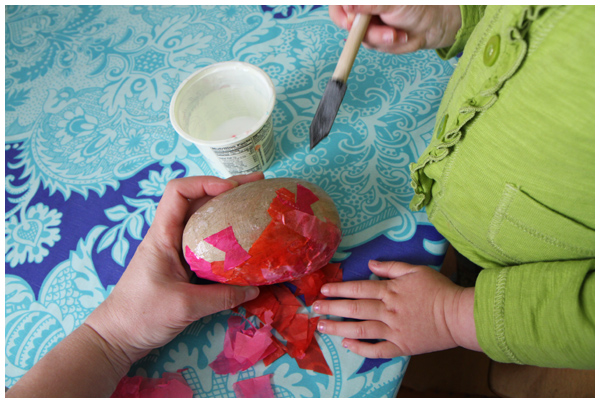 This is another terrific craft to bring out your little one's artistic side. Gather up several sheets of tissue paper in a variety of colors. Spring pastels would be especially nice for this project. Let your children cut oval shapes out of construction paper with some safety scissors. Now you've got "eggs" that are ready to decorate. Tear small pieces of the tissue paper and scrunch them into balls. Kids can glue the tiny specks onto the eggs to create a fun design. You can display the finished art on your fridge so that all your Easter guests can admire the masterpieces. Every egg will be unique, just like your child!
Easter is a fantastic opportunity to introduce your kids to crafting. There's no limit to what they can create with just a few household items and some imagination. Any of these ideas will provide a great way to have some seasonal fun on this spring holiday. Give all of them a try to make some precious keepsakes as well as some enjoyable family memories this year!